Boardwalk Empire And Modern Family Lead Golden Globe Nominees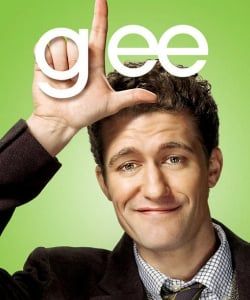 The Golden Globe Award nominees were announced this morning-- you can find the full list here-- and as far as the TV Awards go, they managed to spread the love across a lot of different well-loved comedies and dramas. Boardwalk Empire had its first shot at awards glory since debuting earlier this fall and snagged a Best Drama nomination along with acting nods for stars Steve Buscemi and Kelly MacDonald. Another freshman drama, The Walking Dead, was also recognized in that top category, alongside regular favorites Dexter, Mad Men and The Good Wife.
The comedy category expanded to six for some reason, managing to include the under-the-radar Showtime hit The Big C alongside five more expected nominees-- 30 Rock, The Big Bang Theory, Glee, Modern Family and Nurse Jackie. Notably absent was The Office, widely believed to be having a bit of a creative renaissance in its seventh season. As for acting nominations the biggest surprises were in the Best Actress, Drama category, where not only did Piper Perabo show up for Covert Affairs, but Katey Sagal snagged a nomination for Sons of Anarchy.
The Best Supporting Actor and Best Supporting Actress categories are particularly insane, because the Globes don't just lump together comedies and dramas here, but miniseries and TV movies as well. I have no idea how a person is supposed to judge Hope Davis's work as Hillary Clinton in The Special Relationship against Sofia Vergara on Modern Family, or David Strathairn in Temple Grandin against Chris Colfer on Glee. If I were in the Hollywood Foreign Press I'd probably just go with whoever I'd most want to have lunch with-- and this is why nobody lets me vote on awards
Check out all the TV nominees below, and share your favorite picks and snubs in the comments.
BEST TV SERIES, DRAMA
Boardwalk Empire
Dexter
The Good Wife
Mad Men
The Walking Dead
BEST TV SERIES, COMEDY
30 Rock
The Big Bang Theory
The Big C
Glee
Modern Family
Nurse Jackie
BEST ACTOR, DRAMA
Steve Buscemi, Boardwalk Empire
Bryan Cranston, Breaking Bad
Michael C. Hall, Dexter
Jon Hamm, Mad Men
Hugh Laurie, House
BEST ACTRESS, DRAMA
Julianne Marguiles, The Good Wife
Elisabeth Moss, Mad Men
Piper Perabo, Covert Affairs
Katey Sagal, Sons of Anarchy
Kyra Sedgwick, The Closer
BEST ACTOR, COMEDY
Alec Baldwin, 30 Rock
Steve Carell, The Office
Thomas Jane, Hung
Matthew Morrison, Glee
Jim Parsons, The Big Bang Theory
BEST ACTRESS, COMEDY
Toni Collette, United States of Tara
Edie Falco, Nurse Jackie
Tina Fey, 30 Rock
Laura Linney, The Big C
Lea Michele, Glee
BEST MINI-SERIES OR TV MOVIE
Carlos
The Pacific
Pillars of the Earth
Temple Grandin
You Don't Know Jack
BEST ACTOR IN A MINI-SERIES OR TV MOVIE
Idris Elba, Luther
Ian MacShane, Pillars of the Earth
Al Pacino, You Don't Know Jack
Dennis Quaid, The Special Relationship
Edgar Ramirez, Carlos
BEST ACTRESS IN A MINI-SERIES OR TV MOVIE
Hayley Atwell, Pillars of the Earth
Claire Danes, Temle Grandin
Judi Dench, Return to Cranford
Romola Garai, Emma
Jennier Love Hewitt, The Client List
BEST SUPPORTING ACTOR IN A SERIES, MINI-SERIES OR TV MOVIE
Scott Caan, Hawaii Five-O
Chris Colfer, Glee
Chris Noth, The Good Wife
Eric Stonestreet, Modern Family
David Straithairn, Temple Grandin
BEST SUPPORTING ACTRESS IN A SERIES, MINI-SERIES OR TV MOVIE
Hope Davis, The Special Relationship
Jane Lynch, Glee
Kelly McDonald, Boardwalk Empire
Julia Stiles, Dexter
Sofia Vergara, Modern Family
Staff Writer at CinemaBlend
Your Daily Blend of Entertainment News
Thank you for signing up to CinemaBlend. You will receive a verification email shortly.
There was a problem. Please refresh the page and try again.