Brittany Snow Cast As Lead In Gossip Girl Spin Off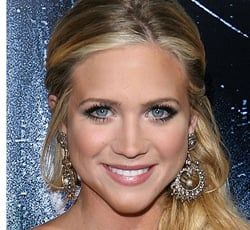 Hairspray's Brittany Snow has been tapped to play the young Lily Rhodes in Josh Schwartz's spinoff of Gossip Girl, according to the most recent Production Weekly. Lily will focus on Lily van der Woodsen during her younger, wilder, times in the 80's. Lily has a falling out with her parents and is forced to move in with her sister.
I still don't get the appeal of Gossip Girl, but despite that you can't argue with success. I'm sure fans will be thrilled to see Lily dealing with the fall from luxury in Montecito to a public school in the San Fernando Valley. Of course she won't leave that world behind as Lily journeys over to the Sunset Strip to the wealthy lifestyle she left behind.
Interestingly Kelly Rutherford (Lily van der Woodsen on Gossip Girl) is listed as a cast member, which means what exactly? The prequel will be presented as a flashback, or will Rutherford be playing the mother of her own character?
Staff Writer at CinemaBlend.
Your Daily Blend of Entertainment News
Thank you for signing up to CinemaBlend. You will receive a verification email shortly.
There was a problem. Please refresh the page and try again.