Carol Burnett And Tim Conway To Reunite On Hot In Cleveland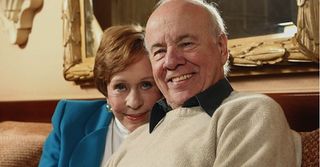 Hot in Cleveland already stars several TV legends, but for an upcoming episode the TV Land series is adding a couple more. New to the series is Carol Burnett, and returning to reprise his role is Tim Conway; both will appear in the same episode slated to air in August.
Conway is coming back to the series to once again play the ex-boyfriend of Elka (Betty White), Nick. Only this time he is after a different prize. Nick is set to woo Victoria's (Wendie Malick) mother Penny (Carol Burnett) who is a local TV personality and a children's show puppeteer. The two add to a long list of guest stars Hot in Cleveland has seen over the years that includes Regis Philbin, Heather Locklear, and another TV legend, Mary Tyler Moore.
Carol Burnett came to the attention of the American people in her self-titled series The Carol Burnett Show, which ran from 1967 through 1978. She is considered to be among the frontrunners of female comedy on television and paved the way for many who followed her. She has since guest starred in many different hit TV series including Glee and Desperate Housewives. She has also provided voices for movies like Horton Hears a Who and The Secret World of Arriety.
Tim Conway is a TV legend in his own right, star of McHale's Navy and an old friend of Burnett's – he appeared in the majority of the episodes of her show. His previous appearance on Hot in Cleveland was in the first season of the series.
The summer season of Hot in Cleveland will premiere with a special live episode on June 19th, 2013 at 10 p.m. EST. The west coast will see a live-to-tape version at 10 p.m. PST.
Your Daily Blend of Entertainment News