Cast List And Descriptions For The Real World Brooklyn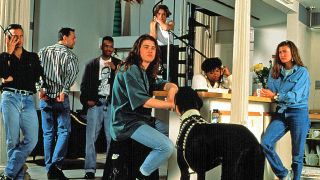 (Image credit: MTV)
MTV's ever popular reality series The Real World is set to return with a new season this January. From the looks of the cast description this 21st season, might actually be returning to its roots by casting a more diverse group of people (as opposed to the usual frat guy-types and party girls that have cluttered the RW houses in more recent seasons). Oh, we know there will be plenty of drama but from what MTV has released about the eight strangers picked to live in a house (or in this case, probably some kind of loft, since the series is set in Brooklyn this season), actually have goals, some of which extend past trying to use TRW to get famous.
The Real World: Brooklyn will premiere on Wednesday, January 7 at 10:00 p.m. ET/PT. This season, the cast will include an Iraq war veteran, a former beauty queen, a hip hop dancing hippie, a punk rock Mormon, a dolphin trainer, a computer geek, an abs model and an advocate for victims of abuse. MTV's press release says that they'll "all pursue their goals and dreams while debating issues facing today's society." That sounds a lot more like the first few seasons of The Real World than most of what we've seen in the past decade's worth of the series. I might actually watch it this year.
MTV doesn't seem to be ignoring the fact that the show has evolved quite a bit since it originally aired back in the 90's. A few days before TRW: Brooklyn premieres, MTV will be airing The Real World: Secrets Revealed, (Sunday, January 4 at 11:00 a.m. ET/PT.), which will showcase the series as it's changed and evolved over the years.
Below is the information MTV released on the cast of The Real World: Brooklyn
Baya, 21 – Salt Lake City, UT
"Raised by hippie parents, Baya's laid-back granola vibe hides a deep passion for the hip-hop culture, especially when it comes to dancing. A very friendly and positive person, she continually feels like a fish out of water, which stems from growing up as a non-Mormon in a predominately Mormon Salt Lake City society. Baya, who is a DJ, aspires to be a professional hip-hop dancer and is determined not to allow her severe panic attacks to stand in her way as she searches for the best place to develop her craft. When she is not sweating to funky grooves or spinning music, Baya is dedicating her time and energy to social and environmental causes."
Chet, 23 – Salt Lake City, UT
"Chet is not the typical punk rock party boy. Despite his tight jeans and affinity for neon clothing, this University of Utah frat boy is one of ten children in a devoted Mormon family. Recently single, Chet's flamboyant style and energetic personality always make him the life of the party. However, this doesn't mean that he will compromise his firm beliefs – no alcohol and no premarital sex. Chet may not chug beer with his fraternity brothers, but he will take care of them when they get drunk – and sometimes play a prank or two. A strong conservative Republican, he is not one to shy away from voicing his opinions or standing up for what he believes. Chet's goal is to become a television host. "
Devyn, 20 – Kansas City, MO
"A winner of Miss Missouri Teen and Miss America Teen pageants, this beauty queen is the epitome of a "Diva." Devyn may be easy on the eyes, but she's tough on anyone who stands in her way. She lives for the lime light, whether it's center stage or at the center of the club. Her flirtatious behavior allows her to get what she wants without having to give up anything – especially sex. Known as a tease, she lives by the quote: "It is easier to get into Heaven than into Devyn." A theatre and music studies major at the University of South Florida, Devyn hopes to one day be a part of the entertainment industry. Devyn has no problem juggling multiple suitors at any given time; however, her mother and late grandmother, who taught her to be the moral woman she is today, hold the special place in her heart."
J.D., 22 – Miami Beach, FL
"Life wasn't always smooth sailing for JD, who grew up in an abusive home in Orlando, FL. At the young age of five, JD was inspired to become a dolphin trainer after a trip to SeaWorld where a passion for animal training and marine mammals instantly developed. JD knew he had to work hard to achieve his dreams, which motivated him to swim competitively in high school. Despite his rough childhood, JD found the courage to move to South Florida and attend the University of Miami – and became one of the youngest dolphin trainers at Miami Seaquarium at the tender age of 19. He continues to live wholeheartedly by the motto 'work hard, to play hard.' "
Katelynn, 24 – West Palm Beach, FL
"Katelynn is a native of West Palm Beach and was raised in a religious Italian household, where she dreamed of being as good of a mother to her children as her own mom has been to her. Yet, this goal seemed unattainable since Katelynn was born male. In high school, she realized that something was missing in her life, and she began the slow transgender process by starting to dress in more feminine clothing. By age 17, she began living as a woman. This past July, Katelynn traveled to Thailand to undergo surgery to complete her transformation. She is a self-proclaimed computer geek and holds a black belt in Tae Kwon Do. After a string of bad relationships, she hopes to one day marry her current boyfriend, Mike."
Ryan, 23 – Gettysburg, PA
"Ryan may be considered a small town guy but he has had his fair share of adventure. After enlisting in the Army at age 17, Ryan completed a tour in Iraq where he guarded Saddam Hussein during his trial and lived through many near-death experiences. He found an outlet to express his feelings through writing and music and returned from duty with a newfound appreciation for life and a better perspective on the world around him. A class clown who juggles his time between amateur filmmaking, guitar playing and devising his next prank, Ryan is currently in his first relationship ever."
Sarah, 22 – San Francisco, CA
"Sarah may look like another tattooed punk but under her ink is a passionate woman with an intense past. Rising above a traumatic upbringing where she was the victim of sexual abuse, Sarah has dedicated herself to educating and advocating for sexually-abused men and women through art and creative therapy. An artist at heart, Sarah hopes to have her art shown in a gallery. She has recently fallen in love with a guy she met on a set-up through her mother – until now, most of Sarah's relationships have been with women."
Scott, 23 – Salem, NH
"Often perceived to be a "muscle head," it is hard to believe that this well-built personal trainer used to be thin as a rail. Still, Scott has more to show off than his award-winning abs, which were featured in Men's Health, he is the first in his family to graduate from college. However, Scott's ambition doesn't stop there. Now an accomplished personal trainer, he has created his own fitness website to educate the public on health and fitness while pursuing his new passions – acting and modeling."
Your Daily Blend of Entertainment News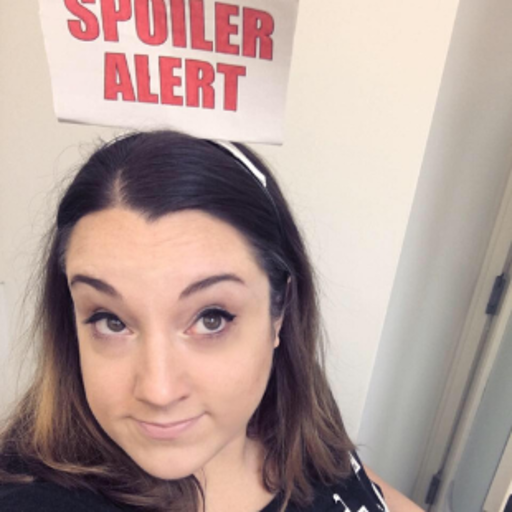 Assistant Managing Editor
Kelly joined CinemaBlend as a freelance TV news writer in 2006 and went on to serve as the site's TV Editor before moving over to other roles on the site. At present, she's an Assistant Managing Editor who spends much of her time brainstorming and editing feature content on the site.