The Catch Review: A Polished Guilty Pleasure That Will Need To Evolve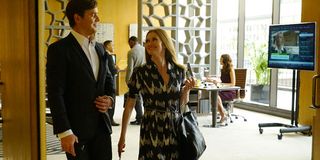 ABC has made a boatload of money off of Shondaland fare, and while its latest The Catch was actually created by Jennifer Schuur and Helen Gregory, the new series has a lot of the flair we've come to expect from Shonda Rhimes' productions, especially in recent years. Regardless, even with a great initial hook and an incredibly polished pilot, The Catch will need to evolve if it wants to last as long as some of its predecessors.
Shondaland does what it does well, producing catchy pilots that entice viewers by introducing a fast-paced narrative and showy characters with high-end wardrobes and a whole lot of spunk. Driving The Catch is Big Love and The Killing's Mireille Enos, who generally doesn't get to play up her sex appeal alongside her smarts when occupying TV roles. As private investigator Alice Vaughan, however, Enos is the whole package: a sharp, beautiful woman who runs her own business and lets no one get the best of her. Or at least nearly no one.
At the start of the pilot, she's engaged to Christopher Hall (Parenthood's Peter Krause), a businessman who is actually a con artist and who manages to swindle Alice for all she is worth. This seems like a large spoiler, but it's really merely the setup for what is to come: a game of cat and mouse pitting Alice and her team against a capable con artist organization. Thus we get the large ensemble cast we're used to with Shonda Rhimes' productions, and this one includes Lost's Sonya Walger, Numb3rs' Alimi Ballard, The L Word's Rose Rollins and more.
Having only viewed the pilot, I'm assuming that while playing this game, some weeks she will win and some weeks he'll pull ahead, giving the audience enough reasons to like both characters immensely. That's the pro. The con is: how long can this catchy setup last before The Catch has to head in a different direction or change the stakes somewhat? Only 10 episodes are being produced for Season 1, so the story doesn't need to get too complex right away. But as happened with How To Get Away With Murder, the initial premise can't be the whole focus of the series over the long haul.
The cast is solid and the pilot is pretty diverting, with an opening sequence featuring an art heist that both serves to set the story up and to set The Catch apart from the rest of ABC's Thursday night lineup. This new series is lively and less of a downer than Grey's Anatomy and Scandal have had a tendency to be. Sometimes it's too over-the-top and silly to be realistic, though, just as a lot of other Shonda shows have been written.
Honestly, it's a minor miracle that the pilot isn't more of a disaster. The Catch went through a slew of cast members when it signed on the more mature Peter Krause in place of Damon Dayoub and Bethany Joy Lenz. Showrunner Jennifer Schuur actually left the show some months ago and ended up being replaced by Allan Heinberg. It could have been a huge mess. As it stands, it should be a guilty pleasure that fits in with the rest of the #TGIT lineup, for however long it ends up lasting.
Rating:
Catch The Catch when it hits ABC's schedule on Thursday, March 24 at 10 p.m. ET, replacing How To Get Away With Murder on the schedule. ABC has had a mixed bag this spring, with new programming like The Real O'Neals getting tentatively good ratings and stuff like Of Kings and Prophets already biting the dust. We'll let you know how The Catch fares moving forward.
Photos courtesy of ABC.
Your Daily Blend of Entertainment News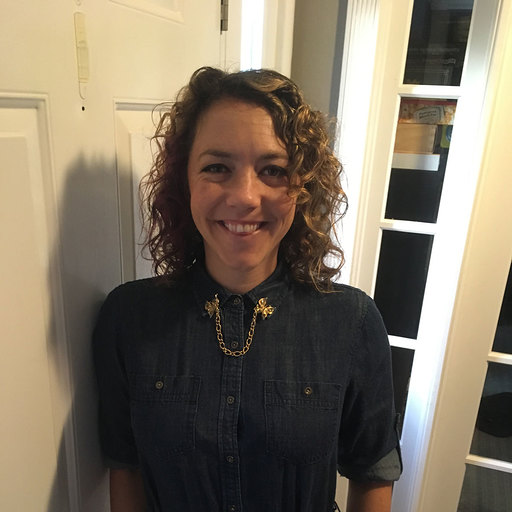 Reality TV fan with a pinch of Disney fairy dust thrown in. Theme park junkie. If you've created a rom-com I've probably watched it.