Dancing With The Stars Season Seven Contestants Leaked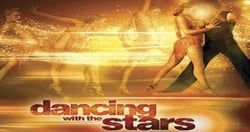 Gossip Sauce has apparently gotten an early peek at the contestants for the seventh season of Dancing With The Stars, ahead of the official announcement on Good Morning America on August 25th. Assuming GS's sources are accurate, it looks like the contestant line-up may actually be good enough to get me to watch a season of the second-best dance show on network television.
The lovely ladies will be the famous for being big-bootied and famous Kim Kardashian, Where are They Now? fodder Toni Braxton, former Wild On! and Rock Star! hostess and perpetual eye-candy (!) Brooke Burke, All My Children star and daytime icon Susan Lucci, beach volley ball gold medalist Misty May-Treanor, and "How in the hell is she still alive?" actress Cloris Leachman (who has appeared in just about every movie or television show ever).
On the boys side, former N'Sync member (and already subject of ridiculous controversy) Lance Bass, former "World's Fastest Man" Maurice Greene, Disney Channel child star (and only contestant I had to look up, so take that as you will) Cody Linley, former Buccaneers and Raiders (Pirate Connection!) Defensive End Warren Sapp, Patron Saint of Shark-Jumping Ted McGinley, former Sugar Ray singer and Extra host Mark McGrath, and Comedy Central Roast mainstay Jeff Ross will be competing for glory and hopeful career resurrection.
I'm calling it right now - Cloris Leachman will win it all!!
Okay, not really. I'm just hoping she won't break a hip.
Your Daily Blend of Entertainment News
Thank you for signing up to CinemaBlend. You will receive a verification email shortly.
There was a problem. Please refresh the page and try again.