When Did Genre Shows Start Doing So Well On Broadcast TV?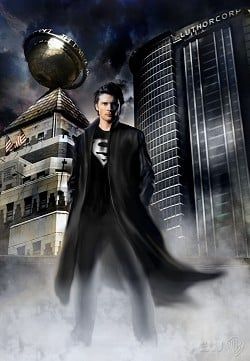 With the recent renewals of Smallville for a tenth season, and FOX's pick-up of Fringe for a full 22-episode third season, genre television is actually doing pretty well on television, despite the deaths of Eastwick and Dollhouse earlier this year. The final report card on the season will have to wait for the returns of V and FlashForward. At least, ABC seems committed to trying their best to give these shows a fighting chance.
Both series have been getting extensive promotional coverage on the network during key programs, like Lost, and both have scheduled recap specials before their first seasons continue later this month. It's a sign of faith from the network that I wouldn't have necessarily expected earlier in the season. Both series debuted to impressive numbers before collapsing in the ratings. V, in particular, managed to lose half its audience in only four episodes.
But after showrunner changes and some intriguing cast additions for FlashForward, ABC looks to be banking on one or both of them to come back strong. Perhaps, now that Lost is on the air, the like-minded viewership of that flagship show will be ready to consider alternative viewing for the future, as we're winding down our time on the island.
Fans are absolutely thrilled that FOX has renewed J.J. Abrams' Fringe for a third season; and not only that but guaranteeing it a full 22 episodes so that the creators can better prepare and frame for a full season worth of stories. Considering the arc that's being developed, it's just the kind of encouragement the writers need to avoid the pitfalls of Lost in those middle years when they were losing their direction.
The CW is so impressed with Smallville's performance on Fridays, where it actually managed to grow its audience and hold onto them, that it's been talking about changing the focus of the entire network. While not ready to say they're abandoning the Gossip Girl and 90210 female focus, it's hard to ignore the fact that The Vampire Diaries and Supernatural, along with Smallville, are their strongest perfomers. Executives are already looking to expand more along the lines of these adventure series, so long as they keep good-looking an emotionally well-rounded male leads for the ladies.
While procedurals in general still seem to be dominating in the ratings, there is a shift happening in television. Comedies are on the rise, and there's a surprising level of success coming from genre shows. In past seasons, it seemed that fans of science fiction and fantasy had only to wait for their favorite shows to get canceled within a season or two, racking up losses like Surface, Jericho, Invasion, Threshold, The Bionic Woman, Journeyman, Knight Rider, Day Break, Life on Mars, Moonlight, New Amsterdam, Defying Gravity, Virtuality, Cupid, Eli Stone, Pushing Daisies, Terminator: The Sarah Connor Chronicles and Merlin -- which had to move to Syfy to survive.
Now, with Smallville and Fringe joining Supernatural and The Vampire Diaries with renewals, and Chuck and Heroes both looking good for a renewal next season; Heroes might earn a fifth and final season. Human Target has genre credibility by being based on a comic book, but fits more into the resurgence of the action format on television. Maybe all those people who make science fiction and fantasy films the top-ranking movies of all time have finally decided to stay at home and pour some of that devotion into TV. Or maybe television has finally reached a point where it can do justice to these properties.
Or maybe it's just the cycle of television turning back toward the realms of the impossible. Regardless, it's a good time to be a genre fan when even the broadcast networks are showing some interest in the product.
Your Daily Blend of Entertainment News
Your Daily Blend of Entertainment News
Thank you for signing up to CinemaBlend. You will receive a verification email shortly.
There was a problem. Please refresh the page and try again.