Emmy Winners: Complete 2010 Primetime Awards Results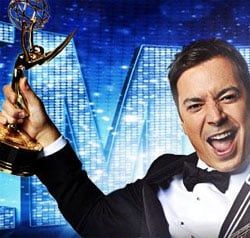 Tonight's the biggest night of the year for TV celebrities and fans alike, as everyone gathers for the annual Emmy Awards. Because we don't look so great in formalwear we're staying home this year to keep an eye on the action, and will be liveblogging and updating the winners list all night. Will Glee or Modern Family finally trump 30 Rock as Best Comedy? Will Jane Lynch's inevitable acceptance speech for Best Supporting Actress in a Comedy be epic or merely awesome? Stick around to find out.
Now that the awards are over, see all the 2010 results below. Winners for each category will are marked in red. You can also catch up on what you missed from our liveblog at the bottom of this post.