Extended Preview For The CW's Arrow Introduces Oliver Queen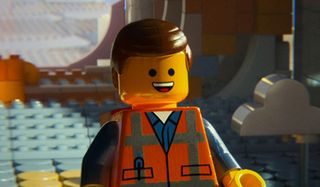 You can't help but feel a little sorry for Justin Hartley, the actor who played Oliver Queen aka Green Arrow on The CW's super smash Smallville. Similar to Dylan Baker, who dutifully performed the role of Dr. Curt Connors for three Spiderman films only to be replaced in the Amazing Spider-Man reboot right when the lizard is finally the marquee villain, Hartley's tenure as the bow and arrow wielding superhero came to an end just at the moment when Green Arrow is about to step into the spot light.
One would think that the brass at The CW had to at least consider the kid who played the part for 72 episodes of the series based on the early exploits of Superman but, by looks of this extended preview, this is an entirely new take on Oliver Queen. The tone seems much darker than Smallville and they've tapped the much more physically imposing (as well as dark and brooding) Stephen Amell to portray the famous DC comic book character for this small screen version. Oh, it seems like The CW might have also had some input from Sean Parker (drop the 'Green,' it's cleaner). Sorry, bad The Social Network joke.
We got our first taste of Amell's Oliver Queen with a brief tease but now here's the aforementioned extended preview for Arrow...
Based on characters appearing in DC Comics, The CW's Arrow stars Amell as the billionaire playboy Oliver Queen who was presumed dead after a shipwreck left him marooned on a remote island for five years. When he returns to Sterling City, he's not the same irresponsible silver-spooner he was before the accident and vows to make up for the wasted years of his youth and right his family's wrongs by becoming a vigilante.
Arrow will air on Wednesdays at 8 p.m. on The CW this fall. The series stars Stephen Amell, Colin Donnell, Katie Cassidy, David Ramsey, Willa Holland with Susanna Thompson and Paul Blackthorne. The pilot was directed by David Nutter (Game of Thrones) and written by Andrew Kreisberg and Marc Guggenheim from a story by Greg Berlanti and Marc Guggenheim (two of the four writers on DC and Warners' Green Lantern). What do you think? Can this series fill the Smallville hole?
Your Daily Blend of Entertainment News
Thank you for signing up to CinemaBlend. You will receive a verification email shortly.
There was a problem. Please refresh the page and try again.