Game Of Thrones Will Shoot Some Scenes In Los Angeles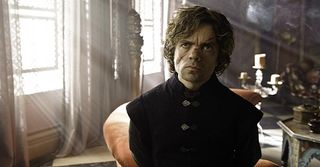 Game of Thrones has been an incredibly ambitious series from the beginning, but for the upcoming third season the HBO drama is pulling all the stops. The show will already feature shooting locations in four different countries, and now the series is expanding to a fifth nation – and this time it's the U.S. that will have the pleasure of hosting some of the cast.
Currently the show films primarily in Northern Ireland, along with Croatia, Iceland, and Morocco to depict the various different landscapes the series requires, from icy mountains to the desert. Now EW says the show is heading for a new location, and that location can be found in sunny California. Word is, some of the cast and crew will head to California to work with a special guest star.
Showrunner David Benioff noted, "For the first time, we're flying actors to LA." Why Los Angeles? It seems that they're going to need a bear. Some of the actors (there's no word on who) will be heading to the City of Angels to work with showbiz pro Bart the Bear--who is actually the 2nd of his name, as the original bear passed away. The producers of the show won't say anything more than that, so we'll have to wait for Season 3 to come along in order to find out what the bear is up to.
While we've been waiting for the third season to arrive, there have been plenty of hints at really big, really exciting episodes, and it seems the producers will do just about anything to ensure that the show lives up to its promises. Season 3 of Game of Thrones returns to HBO on March 31st.
Your Daily Blend of Entertainment News
Thank you for signing up to CinemaBlend. You will receive a verification email shortly.
There was a problem. Please refresh the page and try again.