Gang Related Review: Fox's New Crime Drama Is Intense, Complicated And Decent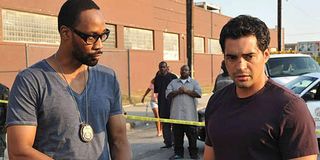 Fox has been trying to prove it's interested in putting together diverse content with diverse casts for viewers in recent years. The latest series to take a look at life through a unique lens is Gang Related, a tough crime drama that examines gang-life in Los Angeles, the special police forces that hunt down the criminals and a young officer who is caught in the crossfire.
Gang Related is like the West Coast version of The Godfather during its pilot. We are introduced to a young man on the outskirts of a life of crime who is taken in by prominent Latino crime lord Javier Acosta (Cliff Curtis). Years later, Acosta has helped Ryan (Ramon Rodriguez) to work his way through the Army and into the police force, where he has landed a position in the Los Angeles Gang Task Force. Ryan is good at his job and also loyal to the Acosta family, but complications arise when those related to the Acosta family are constantly on the brink of outing Ryan to his unit.
The hailstorms of gunfire and random explosions are more than a little over-the-top in Gang Related. Shows like The Blacklist and 24 have often exploited unrealistic violence to maintain high-octane action, and the idea mostly works in Gang Related, as well. Besides, when gangbangers aren't shooting at the police or each other, the show manages to hit some more realistic notes. Ryan and his new partner Cassius (RZA) struggle to work out their relationship and fellow agent Vee (Inbar Lavi) must deal with the ramifications of a bust gone wrong. The crime lords, too, are given faces and families, making Ryan's connections to the Acosta family—and especially their banker son Daniel (Jay Hernandez)—even more complex.
The Wire and Charlie's Angels' Rodriguez is in his element in Gang Related, using a suave haircut and a calm temperament to play both sides. He's not a perfect double agent, however. A few suspicious DA members and more also pop in to let Ryan know his behavior is somewhat suspect. It shows how tough it is play both sides and sets up for more drama later in Season 1. Ryan is fun to watch, but he's also an anchor in a series that features a slew of characters and multiple parallel storylines.
Despite the intricate nature of Gang Related and its many positives, it's very much a network drama with very familiar characters and themes. The series, while violent, is not particularly graphic, making Gang Related a better fit for the 9 p.m. slot than a 10 p.m. outing on Fox. Additionally, while the setup of Gang Related helps us to see both the police work and the criminal intent behind each and every crime, it's still a basic chase-down-the-bad-guys crime drama, with many of the tropes we've seen from these sorts of shows in the past. In order to separate itself a little more from the pack, Chris Morgan's drama opted for an urban setting that may appeal to some audiences more than others. We'll have to wait until this Thursday's premiere to see if the setting hits home with viewers and translates in the ratings.
I'm not sure if Gang Related would have earned a bunch of notice had it landed a slot in Fox's fall or midseason premiere lineups, but as a spring/summer outing, it should stand out.
You can decide for yourself when Fox's brand new series premieres on Thursday, May 22 at 9 p.m. ET. In the meantime, you can view the trailer for the series, here, or check out more information over at Fox's site.
Your Daily Blend of Entertainment News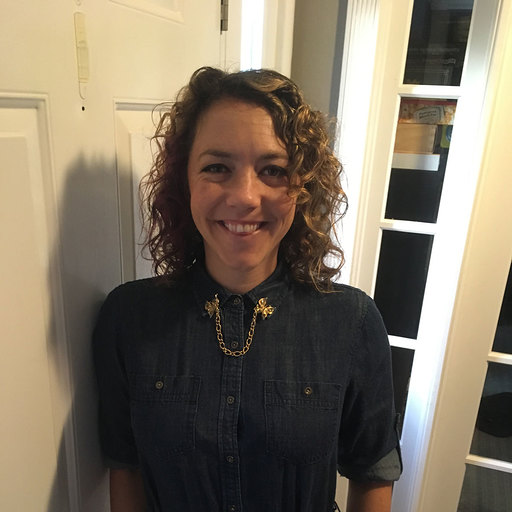 Reality TV fan with a pinch of Disney fairy dust thrown in. Theme park junkie. If you've created a rom-com I've probably watched it.