Grimm Director Marc Buckland Sells Two Projects To NBC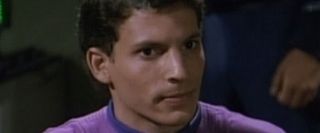 NBC has been kind to director-producer Marc Buckland, and it's no wonder why: the prolific man was part of the reason Ed was successful for the network in the early 2000s. Later, he won an Emmy for directing My Name Is Earl. More recently, Buckland directed the pilot for the new fairytale-oriented series Grimm. Now, NBC is willing to let Buckland head into brand new territory.
Buckland has sold two projects to NBC, a comedy called RIP and a drama titled State of Mind. While selling two projects in one season sounds like some Shonda Rhimes-type of success, the former project will also let us see a new side to the director and producer. Buckland is set to pen his first pilot for RIP, about an angel who is a bit unhappy with his position. According to Deadline, Buckland will also executive produce the single-camera comedy, alongside Nina Wass.
The second project, State of Mind will be penned by Daniel Arkin, who wrote and co-produced on Kyle XY. The dramatic project will follow a dude who is losing his mind. Since he is a forensic psychologist who gets into the heads of victims in cases, having his own mental troubles could prove to be difficult. Apparently, Buckland will executive produce this project, as well. If both RIP and State of Mind do go to series, Buckland will have a great problem to contend with when he decides which program he will really get his hands dirty for. Here's to hoping both projects work out for the new writer.
Your Daily Blend of Entertainment News
Thank you for signing up to CinemaBlend. You will receive a verification email shortly.
There was a problem. Please refresh the page and try again.