New DVD Releases: When To Buy The Latest Movies In June 2017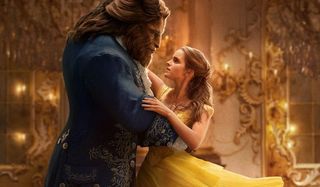 There used to be a lull at the movie theater's in February which often meant there were a few months with lean pickings in terms of DVD and Digital releases, too. However, that's all changed in recent years, and now we usually report at least a few really exciting releases every month. Still, most months don't compare to June of 2017. This coming month, we see big box office winners, family movies, crowd pleasers, indie flicks, TV seasons, and even a ton of TV final seasons heading onto shelves. And be sure to note The Fate of the Furious sneaking in its Digital release late in the month! If you'd like to take a look at what all is coming, you can peruse our list below. Unless otherwise noted in the "early release" sections, Digital releases are the same day as the Blu-ray and DVD releases.
In addition, if you'd like to see some titles you can absolutely already purchase, here's our May of 2017 Blu-ray and DVD guide.
Beauty And The Beast Blu-ray Review
Disney's Blu-ray releases have always had a little sparkle and spoonfuls of extra touches, as the home entertainment teams have tried different sorts of features, and the big Blu-ray release for the live-action Beauty and the Beast is no different. The biggest and best bunch of extras are the deleted scenes, which include LeFou (Josh Gad) getting torched and also come with fascinating intros from director Bill Condon. A slew of other bonus features are also available, and I personally like some of the set stuff describing how the famous yellow Beauty and the Beast dress was recreated and more. But, who are we kidding? If you are buying a copy of Disney's Beauty and The Beast, you are probably buying it for the lovely way Emma Watson and Dan Stevens interacted as Belle and the Beast, for the wonderful musical renditions and dancing moments the movie includes, and for the general magic the film brought to the big screen and now into our homes. The Blu-ray comes with the now-standard DVD and Digital copy, so watch it in your car, watch it in your home, you know, watch it anywhere. Order your own copy of the brand new retelling here. (opens in new tab)
Tuesday, June 6 Blu-ray and DVD Releases
A Cure For Wellness
Van Helsing: Season 1
The Young Pope
The Ticket
Aftermath
The Sense of an Ending
All Nighter
Enter The Warrior's Gate
Kill 'Em All
Numbers: The Complete Series DVD
Joan of Arcadia: The Complete Series DVD
The Last Word
Ex Machina 4K
Snitch 4K
Dredd 4K
Operation Mekong
Stay on Fire
The Assignment
Week of June 6 Early Digital Releases
Life (June 1)
Fear The Walking Dead Season 3 (June 5)
The Lego Batman Movie Blu-ray Review
The follow up to 2014's The Lego Movie, The Lego Batman Movie has all of the charm of our little yellow bricked characters, plus a slew of DC references to boot. If you are a fan of any or all other Batman franchises out there, you should find something to love in the latest flick from Warner Bros. Home Entertainment, and so should your kids. The Chris McKay directed flick follows Batma (Will Arnett) as he protects Gotham city against the Joker (Zach Galifianakis) and other bad guys, all while learning the meaning of family and letting new people like Robin (Michael Cera) and Barbara Gordon (Rosario Dawson) into his life. A slew of cool deleted scenes--including an awesome one where Clayface uses his abilities to tunnel his way into a high security area. A few featurettes are also available, and you can check out more here or just buy a copy, because this is a flick with a lot of re-watch value. That lobster thermidor joke cracks me up every time. Order (opens in new tab) your own copy of The Lego Batman Movie on Blu-ray or Digital today.
Tuesday, June 13 Blu-ray and DVD Releases
The Lego Batman Movie
3 Generations
Alone In Berlin
Bones: The Final Chapter
The Vampire Diaries: The Complete Eighth And Final Season
Grimm: Season Six (opens in new tab)
Table 19
Power: The Complete Third Season
South Park: The Complete Twentieth Season
Dragonheart: Battle for the Heartfire
Alone In Berlin DVD
Aquarius: The Complete Second Season DVD
Bitter Harvest DVD
Un Padre No Tan Padre (DVD)
Chapter & Verse: A Harlem Story
The Wild Wild West Double Feature (DVD)
Week of June 13 Early Digital Releases
Power Rangers
T2 Trainspotting
The Belko Experiment
Life Blu-ray Review
We've seen a few space-oriented movies come out this year. One of them was Life, the Jake Gyllenhaal and Ryan Reynolds starrer that had some pretty intense trailers before it was finally released into theaters back in March. The movie has had a fairly quick turnaround onto Blu-ray, and now you can catch Daniel Espinosa's flick from the comfort of your own home. If you caught the science fiction horror flick at the theater, you might remember the movie featuring a pretty cold and bleak color palate, which sort of keeps it tied to Life's rather bleak plot. On a home TV, this color palate is still pretty dark, but mostly works within the context of the film. Sony Pictures Home Entertainment's set is pretty nice, too, coming with both a Blu-ray and Digital copy and a few bells and whistles. The extra "Life: In Zero G" was kind of fun, if you are into how they shoot space movies. Other extras included astronaut diaries and about six deleted scenes, but they don't add a ton in terms of runtime. Life's overal worth a watch, but unless you really loved the movie, this one may be better for a rental (opens in new tab).
Tuesday, June 20 Blu-ray and DVD Releases
Life
Wilson
Colony: Season 2
Incorporated: Season 1
Workaholics: The Final Season
Under the Dome: The Complete Series
Altitude
Week of June 20 Early Digital Releases
The Zookeeper's Wife
Going In Style
Smurfs: The Lost Village
Power Rangers Blu-ray Release
The latest Power Rangers movie was definitely a reboot for the new generation, but it does feature a few fun nods for fans of the original TV franchise. And in a week of remakes and sequels, this is certainly the most fun buy. From the introduction to new Power Rangers (played by Dacre Montgomery, Becky G., Naomi Scott, RJ Cyler and Ludi Lin), to cool costumes and an over-the-top villain Rita Repulsa (played by Elizabeth Banks), Power Rangers does have a lot to offer. And if a second movie does eventually get off of the ground, we hope it will expand on a lot of the stuff we are introduced to in the original flick---although it's looking like a big if right now. The movie isn't as lighthearted as earlier takes on the franchise, but it's not as goofy, either, and you can give it a watch with Lionsgate Home Entertainment's brand new set, which also comes in 4K if you have the capacity. There's a whole documentary if you purchase the Blu-ray or 4K release that's kind of fun, not to mention audio commentary and deleted scenes, which also come standard with the DVD. Order your own copy of Saban's Power Rangers, here (opens in new tab).
CHiPs Blu-ray Release
Although I can appreciate a team-up between Dax Shepard and Michael Pena and I definitely give judos to Kirsten Bell for stopping breastfeeding in order to help her cleavage situation in CHiPs, overall, this remake of the eighties TV series of the same name doesn't totally live up to its hype. The plot, which involves Shepard's Jon Baker and Pena's Ponch Poncherello teaming up to take on some corrupt cops is serviceable enough. Baker's a rookie cop and Ponch is an undercover FBI officer. Shenanigans ensue. Some people really seem to have liked this movie, and if you are one of those people, Warner Bros. makes the most of the release here by including 10 "outrageous" deleted scenes and some behind-the scenes info talking about why this remake even happened. There's also info on the Ducati, for the automobile lovers who also loved CHiPs. You can order a copy of the flick here (opens in new tab).
Tuesday, June 27 Blu-ray and DVD Releases
Power Rangers
CHIPS
T2: Trainspotting
The Belko Experiment
The Strain: The Complete Third Season (opens in new tab)
The Prison Break Event Series
Absolutely Anything
Money
Dirty Dancing (TV Special) DVD
Week of June 27 Early Digital Releases
Kong: Skull Island
Amazing Race & Top Chef superfan with a pinch of Disney fairy dust thrown in. Theme park junkie. If you've created a rom-com I've probably watched it.
Your Daily Blend of Entertainment News
Thank you for signing up to CinemaBlend. You will receive a verification email shortly.
There was a problem. Please refresh the page and try again.