Huge Review: New ABC Family Drama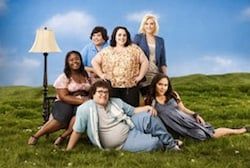 On Monday night, ABC Family will premiere their new original drama series Huge. Based on a book and developed by My So Called Life's Winnie Holzman, the series follows a group of overweight kids as they battle their insecurities while spending their summer at a weight loss camp.
The general feel of Huge is your typical teen drama, except instead of the usual unrealistically good-looking, model-perfect teenagers, this is a show about the underdogs, all of whom are now grouped together at one camp where they'll try to lose weight, make friends and find some shred of self esteem away from the world where the fat kid is among the lowest on the food chain.
Huge stars Nikki Blonsky (Hairspray), as Will, a girl who isn't struggling with her weight because she's fine with the way her body is. She isn't so happy with the fact that her parents sent her to the weight loss camp. Blonsky handles the role well, putting on a tough front as Will presents herself as someone comfortable with who she is but we also see that there's a softer side to her as she deals with feeling like she's a disappointment to her parents as well as when she begins to let some of her peers at camp in.
Hayley Hasselhoff (daughter of David Hasselhoff) plays Amber, the prettiest of all of the girls at camp. By comparison to the rest of the kids, she barely needs to be there but she still has weight to lose and the same self-image issues that everyone else at camp has. Zander Eckhouse (son of Beverly Hills, 90210's James Eckhouse) plays George, the good-looking counselor that Amber has her eye on. Gina Torres (Firefly, Alias) plays camp director Dr. Dorothy Rand, a compassionate woman who truly cares about the kids at camp. When she's not struggling with the challenges of running the camp and taking care of the kids, she's dealing with her own family issues, which trickle into her work-life when her father shows up.
One of the things that stands out about this new series is the abundance of overweight people in its cast. You might think that's an obvious necessity in a series that centers on obesity but let's face it; Hollywood's definition of "fat" is anything above a size six. The kids in Huge are the realistic portrayal of teen obesity, which is the first of many things that works about this show.
The obesity of the kids isn't the only issue at hand, and that's another thing that works about this series. While Will and the other kids at Camp Victory are all dealing with their perceived physical shortcomings, they're also normal teenagers with the same array of issues that any typical American kid might have. Some miss home and their families while others, (Will, for example) are annoyed with their parents for sending them there. There's also the usual amount of teen politics, including making friends, finding their place among the quickly establishing hierarchy, and of course, some angsty teen romance as some kids develop crushes.
I expected Huge to be a typical feel-good underdog story but from what I can tell, there may be more to it than that. The added layer of chubbiness is part of what elevates Huge from that of any other typical teen drama series but it's the fact that the writers seem to get that there isn't just one "fat kid" perspective, which works really nicely here. Not every kid with a weight problem deals with it the same way, nor do they all have the exact same bag of awkward and embarrassing moments in their past. They have different families, different friends, different goals and different outlooks on life, just like any other teenager. One size does not fit all and Huge seems to have a good grasp on that, which we see as we begin to get to know each of the characters. I think this could be the thing that keeps the show around even after the novelty of this somewhat unique perspective on teen life begins to wear off.
Huge is smart, heartfelt and definitely worth checking out. Whether or not you do or did have a weight problem during your high school years, Huge reaches out to anyone who's ever struggled to find their place and searched for acceptance among their families, their peers and themselves, which probably applies to just about everyone.
Huge premieres Monday, June 28, 9:00-10:00 PM ET/PT on ABC Family.
Your Daily Blend of Entertainment News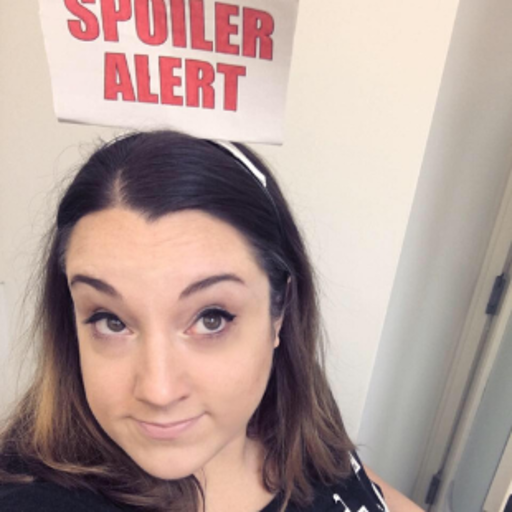 Assistant Managing Editor
Kelly joined CinemaBlend as a freelance TV news writer in 2006 and went on to serve as the site's TV Editor before moving over to other roles on the site. At present, she's an Assistant Managing Editor who spends much of her time brainstorming and editing feature content on the site.