Jean Smart Replaces Jane Adams In NBC's Craig Robinson Comedy Pilot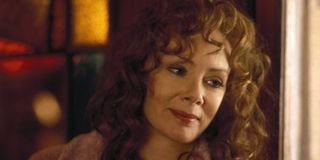 NBC's still-untitled comedy pilot starring The Office's Craig Robinson has made a casting change after the table read. Jean Smart is coming in to replace Jane Adams; the Hung actress exited the project last week leaving NBC to find someone to fill her role.
Deadline says Smart will come on board to play Jeannette, the principal at the junior high school where the project is set. She's described as erratic and in a constant state of stress as she spends her days doing damage control. Craig Robinson will star as a musician who comes to the school as the new music teacher who finds that his rough-edged style makes it a little hard to fit in among the teachers at the school, and also finds himself fighting the temptation of all the single women he now encounters at work.
Smart, who has several Emmy wins under her belt, did a pilot for ABC last year, The Smart One, which in spite of a cast that also included David Arquette and Portia de Rossi didn't go anywhere. She's had recent guest-starring roles on Up All Night and Hawaii Five-0.
The plot project comes from Greg Daniels and Owen Ellickson, both of whom also come from the departing The Office. It's a single-camera pilot that has been oddly low-profile considering it comes from a strong team off a hit show. Hopefully it's a better project for Smart, who I'd love to see back on TV in a starring role.
Your Daily Blend of Entertainment News
Thank you for signing up to CinemaBlend. You will receive a verification email shortly.
There was a problem. Please refresh the page and try again.