Jessica Jumps In: A Newbie's Guide To Last Man Standing

A decade ago, I'm not sure that anyone would have predicted future comedies would fall into one of two categories: those still featuring a laugh track and those without it. Though it's become one of the defining elements of the genre, telling audiences when to laugh doesn't necessarily speak to a lack in quality of the jokes. The only thing that's really changed is that the laugh track or lack thereof must be considered before investing in a new program.
While there are shows that are easier to invest in if they are watched from Day 1, luckily there are plenty of shows with the ease of plot or the writing finesse to help people to jump into any episode and get involved with a new series. To determine whether a show falls in to the former or latter camp, TV Blend writer Jessica Rawden has vowed to watch episodes of shows she's never seen before and analyze those show in different areas to let you, the reader, know how quickly you could become a fan. This week Jessica is tackling Last Man Standing's Season 4 Episode 11 drama "What's in a Name."
1. Quality Of Story
Last Man Standing is a family drama, and as a family drama it focuses on whatever is going on in the lives of its characters. This week's episode featured Mike Baxter (Tim Allen), a father of three girls who attempted to spend time with his grandson completing the perfect racecar. This spawns a rivalry between Baxter and the kid's father that takes up most of the episode. A second sideplot features Baxter's middle daughter creating a sexy Valentine's Day video also features prominently.
No, the story is not cutting edge stuff. In fact it's closer to reminiscent of the programming I watched in my youth. If that sounds like a shot at the series, it shouldn't. Just because a show harkens back to the past doesn't mean it's not funny, and Last Man Standing never feels like a complete waste of a half hour. Additionally, the show does go out on a limb at various points. At one juncture, Hector Elizondo has a bongo solo and at another point Baxter basically does standup via the convenient device of a viral video. These are things I haven't really seen in a sitcom before.
2. Quality Of Characters
The news is not so good on this front. Tim Allen is essentially playing the same rather manly beer-drinking and car-loving dude who must be kept in check by his wife in this series that he has played in a good chunk of his roles in the past. That's definite retread, but that's also Tim Allen doing Tim Allen jokes, so if you like the man, it shouldn't be a problem.
The rest of the characters are not super exciting, all seeming like stereotypes or slight variations on a stereotype. There's the wife who's smart but tolerates Mike's macho-ness. There are three daughters—the one who got knocked up, the one who's kind of a slut, and the one who is smarter than the rest of the siblings. It's pretty much the same dynamic as Modern Family's the Pritchetts, but without the zaniness of Luke. The youngest daughter, Eve, played by Justified's Kaitlyn Dever is a standout on screen, however, and often gets the last joke.
3. Likelihood Of Staying On Air
The projections for Last Man Standing are good but not great. In Season 1, the show got off to a great start, thanks to a timeslot that fell earlier in the week and general interest in a new project from Allen. However, ABC moved its hit Season 1 comedy to Friday night this year, in order to pair it with Reba McEntire's new vehicle, Malibu Country.
Ratings were initially strong for both programs on Friday night, but have faltered somewhat recently. Normally, I'd say a show with two seasons under its belt has a good shot of earning a third, but Friday night fodder can be tricky. Last Man Standing's ratings wouldn't beat many of ABC's shows on another night, but for Friday, the show mostly holds its own against its competition on other networks. I'd say the show has a pretty good shot at getting renewed and with a little luck, maybe ABC will even move Last Man Standing to its old timeslot.
4. Necessary Investment Level
Last Man Standing is not a show you have to tune in for every week, to its detriment. While it seems that things do occasionally change in the character's personal lives, these changes are not moments that are difficult to pick up on once you start watching an episode. Like most comedies, each of the characters are also fairly stagnant, personality-wise, and so it seems like it would be easy to pick up right where you left off, even if you left off an entire season ago.
Last Man Standing isn't a show fans have to commit to every week to stay updated, but it is a show that offers a little bit of nostalgia along with a comfortably racy format—a format that shows like Two and a Half Men have perfected (although I will say the characters and stories in Last Man Standing are a whole lot more likeable). If you like your TV comfortable, this one's one of the best in the bunch in that genre.
The Good, The Bad, And Whether You Should Watch
Last Man Standing isn't going to be a show for everyone, but it is a show for the everyman (or woman) who likes Tim Allen and doesn't mind a laugh track. The comedy is quick-witted and warm, and the characters' verbal jabs and spars are pretty easy to fall in rhythm with. While the characters may be fairly stereotypical, a lot of the jokes really work.
Despite it's occasionally racy subject matter, Last Man Standing is a program that is very reminiscent of ABC's past TGIF programming block. If you fondly remember the days when you hung out with the cast of Family Matters and even loved Sabrina, the Teenage Witch, you may find comfort in Allen's newest show. It doesn't break any new ground, but I've certainly seen weirder TV comedies—and worse.
To see more Jessica Jumps In, click here.
Your Daily Blend of Entertainment News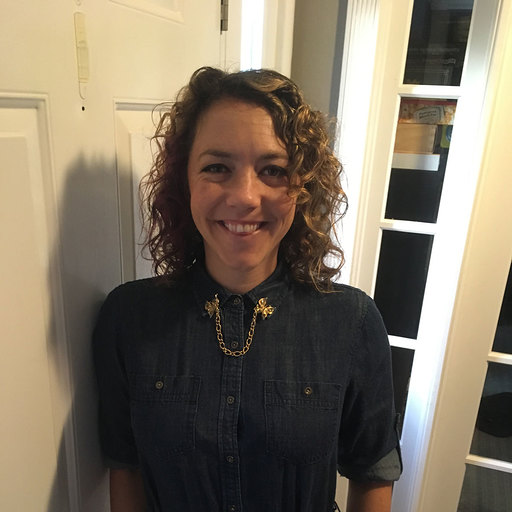 Reality TV fan with a pinch of Disney fairy dust thrown in. Theme park junkie. If you've created a rom-com I've probably watched it.