New Jim Belushi Comedy Lands At ABC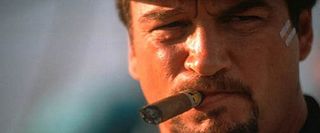 It's official, the new Jim Belushi comedy is headed to ABC. The network bought the series with a put-pilot agreement; Belushi himself will star in the sitcom and direct, while Diane English, creator of Murphy Brown is on board to write the series. Belushi's role as a father is somewhat familiar, but hopefully not too familiar.
The Belushi project was shopping around for a network last I reported it to you, and it's no surprise it has landed at ABC as The Hollywood Reporter announced today – it's an ABC Studios production after all. The Saturday Night Live alum has a strong history in comedy for sure, and scored a major success with his last outing, According to Jim.
Jim Belushi will be playing a dad again, this time a single father to a teenage daughter in the new project, titled You Won't Even Know I'm Here. Plot teasers tell us that father and daughter will be placed in an unusual situation that creates havoc in their lives. Which sounds serious, but since it's Jim Belushi it will undoubtedly be nothing of the kind.
Plenty of successful sitcom stars are making a comeback to the small screen lately – we've got Tim Allen and Kirstie Allie to name a few. Belushi will be just one vying for the hopes of a repeat success with his new series; he's already seen one failure since According to Jim ended (RIP The Defenders). Diane English generally does good work, but Belushi seems like a far cry from Murphy Brown. They'll both just have to hope viewers are ready to embrace Belushi's particular style of working class comedy – again.
Your Daily Blend of Entertainment News