Josh Duhamel Lends His Voice To Disney Jr's Jake And The Never Land Pirates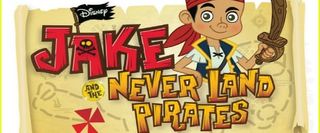 Okay ladies, get your 'awwws' ready. Very good looking man and actor Josh Duhamel has decided to continue the trend he started in Transformers by working on another project aimed a younger demographic, only this time there won't be a gloss of Michael Bay sleaze making the 'toy franchise' skew a little older. Duhamel has just agreed to supply his voice to Disney Jr's Jake and the Never Land Pirates. See? Awwwwww.
There seems to be a rash of pirate based projects hitting both the big and small screens, no doubt still trying to capitalize on the sensation that is Disney's Pirates of the Caribbean franchise (which even with a terrible fourth film, made a gazillion dollars worldwide). There's also a new animated feature from the brilliant minds behind Wallace and Gromit, Peter Lord and Jeff Newitt, called The Pirates: Band of Misfits which looks great for the whole family. Finally, there are three competing network Pirate projects, Pyrates at Fox (with Ridley Scott developing), Republic of Pirates at NBC and Port Royal at FX. Ahoy mateys, too many pirate shows on the port bow (I don't know what port bow means).
However, the Disney Jr. show that our handsome man Duhamel is joining is not some upstart new prime time show that will compete for a share of the pirate audience pie. No, Jake and the Never Land Pirates is the premiere, number one show amongst boy toddlers and may soon become the Disney Channel's highest rated preschool series of all time. Not too shabby. As Deadline notes, Davis Arquette stars and Duhamel will join and voice Captain Flynn. Who?
Dashing? Must be a hard part for Duhamel to play. Jake and the Never Land Pirates returns for Season 2 in early 2012.
Your Daily Blend of Entertainment News