Katie Couric's Upcoming Talk Show Releases First Promo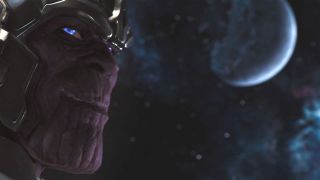 Katie Couric's new daytime talk show has been one of the most talked about daytime television stories for months now. Couric has always been great dealing with all types of soft news and interviews, and in September she will get to prove whether she can hold ground against daytime juggernauts like Ellen and Dr. Phil. In the last few months, Couric has been laying the groundwork for the new series, called Katie, even introducing a new web series that is covered under her overall deal with ABC. Now, the overt smiler has released the very first promo for ABC's Katie, one that gives audiences a taste of what the journalist's new show will cover.
If we get anything from the very first trailer for Katie, it is that the new show is going to be about what makes the average human tick. In the video, Couric is out and about in a populated park in New York City, posing for pictures and flashing that distractingly bright smile while she meets random people. Although the promo does not really give us an example of the stage setup or the type of content appearing on the show, I guess it serves as a good reminder that the 55-year-old is a woman of the people, or at least trying to be.
According to TV Line, Katie has already been cleared in 95% of markets. If you are excited about the upcoming endeavor you can catch Katie in General Hospital's old timeslot, starting on September 10.
Your Daily Blend of Entertainment News
Thank you for signing up to CinemaBlend. You will receive a verification email shortly.
There was a problem. Please refresh the page and try again.