Last Man Standing Re-casts Three Roles For Season 2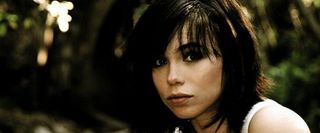 Season 2 of Last Man Standing will be seeing some casting changes, with a number of roles being re-cast for a variety of reasons. Some changes are due to the characters getting older, while some are simply decisions made by the series' new showrunner. No matter what the reason, re-casting is always an iffy proposition, so it will be interesting to see the impact it might have on the show.
Tim Doyle is stepping in as showrunner and has decided to re-cast several roles, according to EW. First up is Tim Allen's daughter, Kristin. Previously played by Alexandra Krosney, the role will now be filled by Grey's Anatomy alum Amanda Fuller. The rest of the changes involve roles connected with that of the eldest daughter as well.
Since her son, Boyd, is now to be shown a little bit older, a new child actor will come in to take the role. In the first season the child was a toddler and was portrayed, as is often the case with roles requiring small children, by twins. Luke and Evan Kruntchev took on the toddler role together. For the second season a now five-year-old Boyd will be played by Flynn Morrison, a TV newcomer.
Finally, Boyd's father has been re-cast as well; in the first season the role was played by singer Nick Jonas. This season we'll see a different face in that spot, which has yet to be cast. Jonas is in consideration for that last spot on the Idol judging panel, which is a possible reason he's moving on from Last Man Standing.
Your Daily Blend of Entertainment News