Lisa Nolan Stalks Off Game Of Thrones Set After Being Asked To Get Nude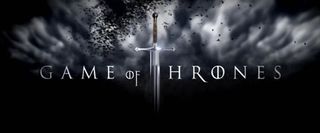 The three things that first occur to me when considering HBO's Game of Thrones are blood, nudity, and wights…in that order. For Irish model-turned-actress Lisa Nolan, the nudity inherent to Game of Thrones was a complete surprise. When the brand new actress found out her scene would include showing her naked body from the waist up, she promptly walked off the Season 2 set.
Nolan claims when she signed her contract she was promised "no nudity." Purportedly, the Irish model was signed on to play the vague role of King's Mistress. Even if this was a casting person's mistake and someone mentioned "no nudity" in the contract room, it's still Nolan's job to read through her contract carefully and, especially, to know what sort of production she was joining.
According to HBO Watch, the actress has admitted to knowing the scene would be raunchy, but the experience wasn't what she expected. Said Nolan:
Defending herself further, Nolan added:
I certainly don't begrudge the 21-year-old for not wanting to get naked onscreen in a role that is more wench than tactfully nude. Her role on Game of Thrones wouldn't have been meaty enough to really lead anywhere, and it would only have spread nude shots of her throughout the Internet. At the end of the day, though, she signed a contract and then she walked out on it. That's likely to do more damage to her acting and modeling career than a few naked photos.
HBO is in the middle of filming Season 2 of Game of Thrones, based on George R.R. Martin's epic fantasy narratives. Season 2 is set to premiere in 2012.
Your Daily Blend of Entertainment News
Thank you for signing up to CinemaBlend. You will receive a verification email shortly.
There was a problem. Please refresh the page and try again.