MTV Searches For A New Blonde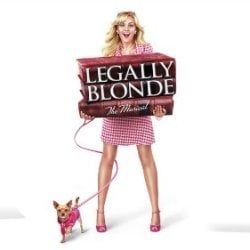 Taking a cue from NBC's Grease: You're the One that I Want!, MTV is creating its own reality show to find Broadway's next big star. The music network is seeking the next Elle Woods to star in the Broadway adaptation of Legally Blonde. According to Variety , the as-yet-untitled show hasn't been officially announced by the music network. However, MTV is reportedly starting auditions in New York, Los Angeles and Orlando this month and continuing into February.
Laura Bell Bundy, who originated the Elle Woods role on Broadway, recently extended her contract and will continue to bop around on Broadway until at least the spring, at which point her reality-show replacement will presumably step into the bubblegum-pink wardrobe. While the two winning contestants from NBC's Grease are still starring as Sandy and Danny on Broadway, the TV show itself was a ratings disaster. Hopefully MTV's audience will be more excited about choosing Legally Blonde's new star—or failing that, just get distracted by all of the blonde highlights and just think they're watching The Hills.
Your Daily Blend of Entertainment News
Your Daily Blend of Entertainment News
Thank you for signing up to CinemaBlend. You will receive a verification email shortly.
There was a problem. Please refresh the page and try again.