NBC Greenlights Chicago Fire And Medical Drama Starring Jason Ritter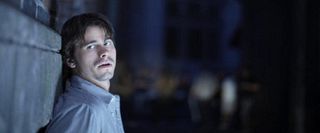 NBC execs have gotten right to work after getting back from their corporate retreat in Florida, picking up two drama series to pilot today. The network has given the greenlight to Chicago Fire, a firefighter drama that's had a lot of buzz around it since it was announced back in the summer, and to County, a new medical drama.
Deadline brought word that NBC gave the go ahead to both series in what is expected to be just the beginning of a number of greenlights ahead. First up is Chicago Fire, which I suppose will fill the gap left behind when Rescue Me went off the air last year. The series will focus, not surprisingly, on a group of firefighters in Chicago and is expected to be a high-action drama. The series comes from 3:10 to Yuma writers Michael Brandt and Derek Haas.
County will take place in an LA County hospital where a group of young medical professionals from doctors to administrators face the challenges of working in a hospital that lacks the funding it needs and creates an atmosphere where morals tend to fall second to survival. The series will have an uphill battle in the medical drama arena, where veterans like Grey's Anatomy set a very high standard. The potential end of Fox's House however may provide something of an opening for a new series to draw viewers – the storyline sounds like something that might appeal to fans of Dr. House. County is from Parenthood and Friday Night Lights executive producer Jason Katims, and will star Jason Ritter, also known for his appearances on Parenthood and The Event.
Your Daily Blend of Entertainment News