Rob Lowe Cast As Casey Anthony Prosecutor In Lifetime Movie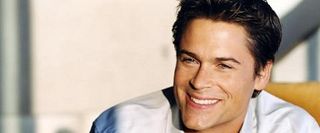 Rob Lowe has been cast as the prosecutor who tried one of the most controversial cases in recent years. He'll portray Jeff Ashton, the man who was charged with the task of convincing a jury that young mother Casey Anthony was responsible for the murder of her daughter Caylee – and failed – in the TV movie about the trial being produced for Lifetime.
Back in November, Lifetime started the process of developing a movie based on the yet-to-be published book by Casey Anthony prosecutor Jeff Ashton. The movie is apparently in the casting phase, and Deadline says Rob Lowe has picked up one of the starring roles. The movie is currently working under the title Prosecuting Casey Anthony, taken from the title of Ashton's book Imperfect Justice: Prosecuting Casey Anthony.
Ashton's book follows the tale of how he built the case against Casey Anthony and makes clear that he is still convinced she is guilty of the murder of her daughter. He's not alone; the uproar when she was declared not guilty by the jury was incredible. The Lifetime movie will follow the book, telling the story from the viewpoint of the man whose job it was to convince that jury she was guilty.
Of course, the biggest question remains who will play Casey Anthony herself in the TV movie. It's a big, gig for an actress not afraid of taking on the role of one of the most reviled mothers in the nation. We're likely to hear that casting news in the near future.