Scott Baio Comedy Picked Up To Series By Nick At Nite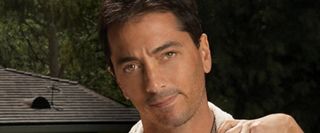 Scott Baio is headed back to television in Nick at Nite's first ever series order for an original scripted comedy. The project, Daddy's Home, was developed for Baio and has been given a 20-episode order – a strong vote of confidence in the former Happy Days star who has been doing mostly unscripted television over the past decade.
Deadline reports that it's a go for the family comedy, which stars Baio as a TV star dad who decides to take his turn staying at home with the kids while his soap actress wife returns to her career. Baio's character has been playing a popular TV dad for ten years, and will now have to see how well he does as a stay-at-home dad to his own kids so that his wife can have her chance at stardom.
Nick at Nite has stepped into live-action scripted comedy only once before, over a decade ago with the CBS series Hi, Honey, I'm Home which aired in instant re-runs on Nick. Nick took it over when ABC cancelled it, but since then they haven't tried anything similar. They seem to be making a move in that direction with this series and a second comedy that has gotten the greenlight: Wendell and Vinnie will star iCarly's Jerry Traino.
Scott Baio is one of those guys that everyone seems to like; whether you have fond memories of Happy Days or remember him better in Charles in Charge. The affable actor seems to be just right to play a TV dad at this point in his career - and his life.
Your Daily Blend of Entertainment News