Sean Astin Joins Jason Isaacs In Surgeon General Pilot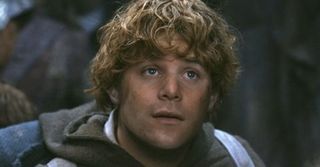 Sean Astin is likely to be better associated with his film roles, which go back to movies like The Goonies and Toy Soldiers, and more recently, The Lord of the Rings films. But we've been seeing more and more of the actor on the small screen, with appearances in Syfy's Alphas and TNT's Franklin & Bash among his recent credits, and a voice-role as Raphael in the new Teenage Mutant Ninja Turtles cartoon on Nick. If things work out for the CBS drama pilot Surgeon General, we'll be seeing the actor on television in a more regular capacity.
Deadline says Astin will join Jason Isaacs and Kathryn Morris in the CBS drama pilot, which comes from Samuel Baum. The drama stars Isaacs as Dr. John Sherman the nation's Surgeon General, who's charged with caring for 315 million patients. It sounds like the ultimate in medical dramas, going all the way to the top of the medical field, where things are likely to be especially complicated and political, and full of potential for drama. For his part, Astin will play Dr. Fischer, a psychiatrist and a member of Sherman's team. He's responsible for overseeing the nation's mental health.
Astin's been on my eternal-crush list since he played the asthmatic, adventurous Mikey in The Goonies, so anything he's in gets my support. Beyond that, this project sounds ambitious and full of potential, especially when we consider Jason Isaacs' participation. The Harry Potter actor was one of the best things NBC's Awake had going for it, but the series didn't last, unfortunately. Hopefully things will work out better for Surgeon General, especially now that Astin's on board.