Secrets & Lies: ABC's Fun New Drama Is More About Melodrama Than Murder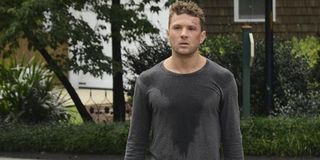 Serial crime dramas are becoming more and more popular. This season, in fact, we've seen Gracepoint and now Secrets & Lies hit the network schedule. The two shows have plenty in common: dead boys, doggedly determined detectives and some good performances. However, while Gracepoint has firmly finished its tenure on Fox, Secrets & Lies is just now gearing up to reveal its deepest enigmas.
Secrets & Lies starts out with a familiar setting. A man out running discovers a body of a young boy. We soon learn the man is Ben Crawford (Ryan Phillippe) and the dead boy, Tom (Aiden Malik), lived across the street. That's a suspicious start to a murder investigation, and eagle-eyed Detective Andrea Cornell (Juliette Lewis) takes note. The rest of the first two episodes are devoted to introducing us to the tide turning on Benjamin and the many unturned issues occurring behind closed doors.
While it's clear that Ben is a prime suspect, there are plenty of other faces that are key to Secrets & Lies. There's Tom's mother Jess (Natalie Martinez) and his angry war veteran father Scott (Benjamin Ciaramello), whom Jess is separated from. There's Ben's family and a slew of neighbors who all could grow important as the ABC drama wears on. There are plenty of clues and red herrings, but Ben and Detective Cornell are at the center of the action.
Secrets & Lies capably adheres to its title by giving us episodes following Ben and his daily interactions. Unlike crime stories like Gone Girl, creator Barbie Kligman's decision to follow Ben and Ben alone means the audience is clueless to many of the facts. There are secrets and there are lies being told, but we only get to know those that are shared with or by Ben. Quite frankly, Phillippe's latest character is frequently as tight-lipped as his narrative is slippery. As fitting and happy as we are to see Phillippe on the small screen, the con to this format is we don't get to see as much from Juliette Lewis, who has to force him to come down to the station again and again to have enough scenes. Nonetheless, Lewis offers a compelling performance.
Those who enjoy mysteries and melodramas will find a lot to like about Secrets & Lies, a show that's as interested in the reaction to the crime as it is to the whodunit. In the two short episodes ABC made available prior to the premiere, the show has delved into as much behind-closed-doors gossip as it has crime-solving, and with all of the juicy tidbits shown so far, the drama has nowhere to go but more over-the-top. It should fit right in with the likes of Once Upon A Time and Scandal on ABC, and should do well with anyone who enjoys soapy stories that are still grounded.
In many ways, Secrets & Lies isn't a simple murder mystery. It's about the persecution people face when they inadvertently become involved in violent crime. It's about the media frenzy surrounding the murder of a child, and the judgment people pass without having all of the facts. If there's one thing Secrets & Lies makes clear by the end of the pilot, it's that no one is holding all of the cards; not the audience, not the neighbors, not Tom's mother, and certainly not Ben. That's certainly enough of a reason to tune in for another round.
Rating:
Based on the Australian series of the same name, ABC ordered Secrets & Lies to series last spring. This weekend, two of those episodes will air as part of a two-hour premiere on Sunday night, and should give audiences plenty of opportunity to determine whether the crime drama is worth sticking with. You can catch Secrets & Lies on Sunday, March 1 at 9 p.m. ET, only on ABC.
Photo Credit@ABC
Your Daily Blend of Entertainment News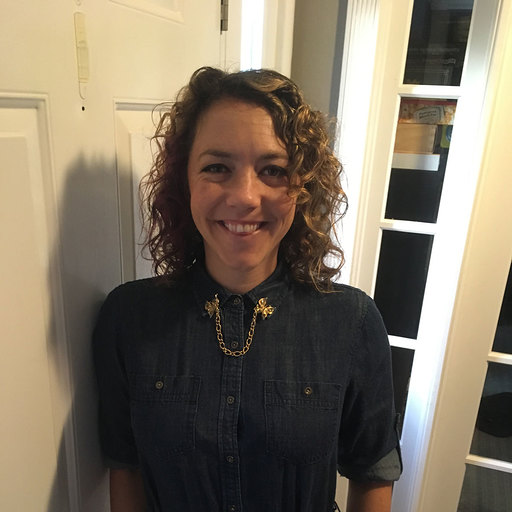 Reality TV fan with a pinch of Disney fairy dust thrown in. Theme park junkie. If you've created a rom-com I've probably watched it.