Shameless Season 3, Episode 7: A Long Way From Home Promo Reveals A Dramatic Moment

You know what I love about Shameless? As funny as it is, the series has a fantastic cast of characters, who have all proven to be capable of handling the important dramatic moments that occasionally work their way into the otherwise wacky and unpredictable plot. William H. Macy might be near the top of that list, but considering Fiona is the true grown-up in this story, Emmy Rossum takes the prize for some of the more memorable intensely emotional scenes. The preview for next Sunday's episode glimpses a moment with that kind of potential.
Before we get to next week, maybe you can help me decide which of last night's episode's bizarre sex scenes was the most twisted. This is actually not something I tend to ponder all that often after watching a TV show, though the topic does come up from time to time. Like after a particularly graphic episode of True Blood or Spartacus, for example. Or Shameless' "Cascading Failures," as a more recent and relevant one.
While Fiona was unable to get herself in the mood enough to fool wound with Jimmy while they had the house to themselves, Ian was forced to watch Mickey go at it with a Russian woman after his father showed up and found him and Ian together. That in itself was twisted enough, especially when Mickey decided to put on a show for his father and boyfriend. But parental sexual involvement took on an even more direct and bizarre meaning when we jumped to Veronica and Kev's story. They're trying to have a baby, and after their turkey-baster approach to inseminating Veronica's mother didn't work, Veronica had Kev attempt to conceive their child with her mother the old fashioned way. This eventually led to the most disturbing threesome we've probably seen in a TV drama in a while, if not ever. Just when premium cable subscribers think we've seen it all, Shameless gives us a little more.
At this point, if Veronica's mother is pregnant, I hope the child never finds out how he or she was conceived. But thinking about kids that have yet to be born yet is jumping far ahead. There are kids in this show that have much more urgent problems to deal with.
The focus of last night's episode was on the kids being sent off to foster care because Frank called social services, a fact Fiona discovered at the end of the episode. And the preview shows her attempts to get them back, which includes a dramatic plea to the judge.
It's heartbreaking, seeing Fiona struggle to get those kids back and her determination to give them what they deserve. I keep wondering if, at some point, she's going to have to let (at least some of) them go. It seemed like maybe that thought crossed her mind when Liam and Carl were placed in that nice house (which is becoming less nice, thanks to Carl's creativity and willingness to pee on the furniture). The whole point of the show is family, so it's hard to imagine the Gallaghers remaining split up at all, but I still wonder if it will happen.
Speaking of children being taken away, it also looks like Sheila's about to lose Karen's baby when he child's father (and grandmother) shows up to claim him. You'd think that would be a relief to Sheila, but then again, she seems to have things under control now, more or less. So she might put up a fight, there.
Shameless airs Sundays at 9:00 p.m. ET on Showtime.
Your Daily Blend of Entertainment News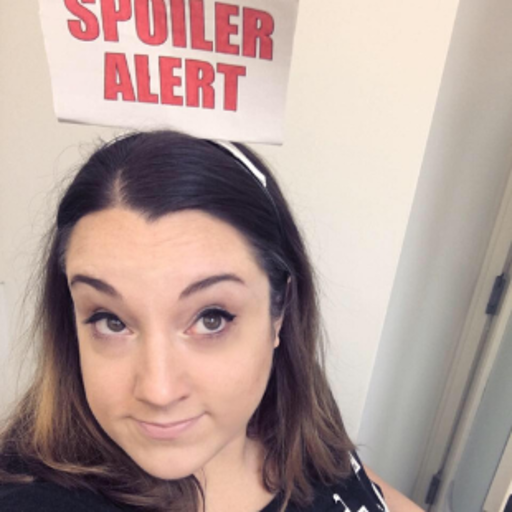 Assistant Managing Editor
Kelly joined CinemaBlend as a freelance TV news writer in 2006 and went on to serve as the site's TV Editor before moving over to other roles on the site. At present, she's an Assistant Managing Editor who spends much of her time brainstorming and editing feature content on the site.