TV Recap: Grey's Anatomy - The Other Side Of This Life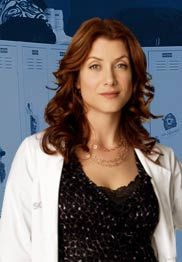 The special two-hour episode of 'Grey's Anatomy' titled "The Other Side Of This Life" aired tonight and to be honest, with the exception of being two hours long and devoting half of its time to the Addison-California story, it didn't really feel that special to me. Genius move on ABC's part though. Rather than waiting for the pilot of the new Addison-centered spin-off series (currently titled "Private Practice") to air in the fall, they decided to take full advantage of their 'Grey's' audience by essentially packing the pilot into this "special" but somewhat uneventful two hour episode of 'Grey's Anatomy.'
At Seattle Grace, things continued to move along at their regular pace. Burke's "momma" and Cristina's mother showed up to help get the wedding plans in motion. The mothers decided that Cristina needed to pick flowers, a dress and some bridesmaids. Somehow, Callie's name got added to that list. The girls took time away from saving lives to try on dresses. Cristina seemed about to explode from all of the pressure and this didn't go unnoticed by Burke. After his mother did the typical mom-guilt-trip by telling Burke that she trusts his instincts about his choice to marry Cristina, Burke began to have doubts about the marriage. After a brief heart-to-heart with George, Burke decided to call his mother out on her tactics. At the end of the day, Cristina decided on a dress, the mothers left and Burke looked like he was still having doubts about their future together.
Ava's brain was bleeding. Derek wasn't sure if this was something that happened during the accident or if it was due to one of the surgeries she had but he needed to perform surgery on her immediately. She became hopeful that the surgery might help her regain her memory. She was conscious during the surgery so that Alex could hold up cards and ask her what she saw while Derek poked around in her brain. When he tapped the language-area of her brain, she started speaking in Spanish, French and German. Apparently, Ava's quite the linguist. After the surgery, she woke up to find her memory had not returned.
After last week when Derek confessed to Meredith that he's been concerned for her after the drowning incident, she decided to take the initiative and be more upfront with him. Since there wasn't much to open up about, she spent the bulk of the day exposing her lighter side. I don't think we've ever seen her smile or laugh as much as she did in this episode.
Susan, Meredith's stepmom, came into the clinic complaining of hiccups from acid-reflux. Bailey gave her an anti-psychotic medicine to help relieve them but it didn't work for long. They offered an alternative option, which involved surgery on her esophagus to protect it from her stomach's acid. Susan agreed and encouraged Thatcher to spend some time with his daughter. While Thatcher expressed concern about his wife's well-being, Meredith wasn't all that worried and seemed to believe that Susan was exaggerating her symptoms in the hopes of giving her husband and his daughter an excuse to spend time together.
After an allergic reaction to the antibiotics the docs gave her, Susan had to have another procedure. Again, Meredith wasn't concerned but apparently she should have been. Something went wrong and Susan died during the surgery. Meredith tearfully returned to Thatcher in the waiting room and broke the news to him. He became so distraught and enraged that he slapped her. He said he trusted her and it seemed like his immediate reaction was to blame her for what happened to his wife or perhaps to blame her for letting him believe that everything would be fine. Meredith reacted to the slap by crying, pushing Derek away and going home where she threw back some drinks with Izzie and Alex.
Speaking of Izzie – now that she'll be sharing the title of "bridesmaid" with Callie, the two were forced to spend some time together. Callie tried to use this as an opportunity to break the ice with her. Her efforts were admirable but then again, she doesn't know that Izzie slept with her husband. Izzie, seemed to feel awkward by Callie's advances, understandably so. She eventually begged George not to leave Seattle Grace. Begging turned to kissing (they were in the elevator at the time so we should've seen that coming). That got cut short almost as quickly as it got started though and when the elevator doors opened, Callie was standing there, though she didn't seem suspicious at all. This can't go on for much longer. Between George's doubts about his marriage and Izzie's advances, things will probably come to a head pretty soon.
With Addison on a leave of absence, Sloan is feeling remorse for how he dealt with her in the previous episode. He partially blames Alex for Addison's sudden and unannounced departure but mostly he blames himself for lying to her and pushing her away. He confesses to Derek that he and she were trying to make a go of it if they could go sex-free for 60 days but that Addison didn't hold up to her end of the deal. Derek has a hard time trying to be sympathetic towards Sloan. After all, he did have an affair with his wife.
And that about covers the Seattle Grace portion of the episode. Meredith claimed she'd let Derek in more but the first opportunity she had to prove her sincerity, she did what she always does; pushed him away and ran to be with her friends. Ava's even more of a mystery now that we've learned she speaks multiple languages and the previews seemed to imply that she might have actually gotten her memory back. Perhaps the tears she shed after the surgery were due to that rather than because she still couldn't remember who she was. George, Burke and Derek all seem to be having some major doubts about the future of their relationships. The Burke wedding looms ever closer but will Burke and Cristina go through with it?
Now onto Addison:
Addison headed to California to visit her friends Sam and Naomi. Apparently after she arrived at Seattle Grace a year ago, she neglected to get in touch with her friends at all, with the exception of a Christmas card. Naomi, played by Merrin Dungey ('Alias') didn't let her off the hook about that right away but inevitably she did and we were able to get a taste of their friendship as it probably was during their med-school years. A side-plot about an expecting surrogate mother and a handful of potential fathers ends up getting Addison to lend her gynecological skills to the private and very TV-Californian practice. She had planned to spend her time away from Seattle Grace on the beach reading trashy novels but ended up saving the life of a woman and her baby as well as giving some much-needed counsel to the potential fathers as well as the woman who was supposed to be adopting the baby.
Addison's actual reason for visiting her friends was to pursue artificial insemination. She seems to think that having a baby would be the best way to get over her romantic issues. Unfortunately, after some tests, Naomi tells her that she's pretty much infertile. She didn't rule out Addison's chances at getting pregnant but didn't seem to think she'd be a candidate for artificial insemination. The news was devastating to Addison. She broke down in the elevator and then again after an acupuncture treatment. Her life is completely up in the air at this point.
Here's what we learned about the spin-off series from tonight's episode. Naomi and her ex-husband Sam (Taye Diggs) run a successful health cooperative. Its basically a very colorful and modern practice where doctors of different specialties work together with their patients to give them balanced and coordinated treatments for their ailments. Amy Brenneman ('Judging Amy') plays Violet, a therapist whose got just as many emotional issues as her patients. Chris Lowell ('Veronica Mars') plays Dell, the eye-candy receptionist who's trying to strike up a Graduate-style relationship with Naomi. Timothy Daly ('The Nine') is Pete, the philandering holistic medicine guy who lost his wife years ago and can no longer "connect" with women. The group is as burdened with just as many personal issues as the Seattle Grace gang. The only difference is the laid back attitude they all have about their work because they're not running around a hospital trying to save lives and prove themselves on a daily basis. Addison ended up leaving the practice to head back home but its clear she'll be considering walking away from the drama at Seattle Grace and taking the OB/GYN position that's available at the practice.
Based on tonight's episode, the spin-off looks like it has a lot of potential. Addison and Pete are already on their way towards some major romance. They shared a hot and very tonguey kiss in the stairwell. It was his way of making her feel less "dried up" but the chemistry between these two was fantastic. There is a lot of potential for Addison's character to grow but as a supporting character on 'Grey's,' its unlikely that there will ever be enough time to focus on her. The spin-off, which I sincerely hope gets a new title ('Private Practice'? They can do better than that.) would give the writers the opportunity to bring her out more as a leading character.
The supporting cast was also a lot of fun, although that Cooper guy (the one whose car got stolen but some girl he met online) did seem a bit over the top and somewhat pointless. I also could've done without Piz (sorry, "Dell") walking through the lobby topless with a surfboard. We get it. It's California. All the guys surf and walk around waxing their boards, even at medical practices in the middle of the day while they're taking a break from answering the phones. Other than that though, it was great. I'll definitely be tuning into the official pilot if ABC does decide to pick the series up in the fall.
So what did you think of the episode? Did you think the Addison stuff distracted you from the actual 'Grey's' portion of the episode? Do you plan to watch the Addison spin-off?
Vote in the poll or post a comment below!
This poll is no longer available.
Your Daily Blend of Entertainment News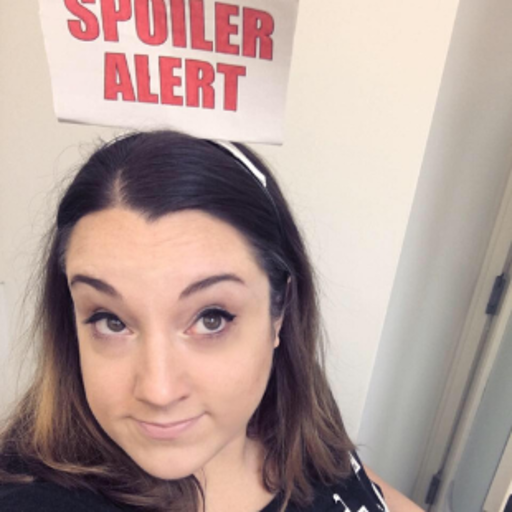 Assistant Managing Editor
Kelly joined CinemaBlend as a freelance TV news writer in 2006 and went on to serve as the site's TV Editor before moving over to other roles on the site. At present, she's an Assistant Managing Editor who spends much of her time brainstorming and editing feature content on the site.