Teen Dies While Recording For India's Got Talent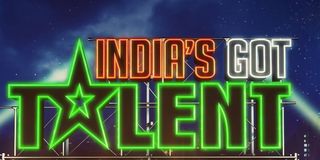 A lot of teenagers have played with fire at one point or another. Mohammed Jalaluddin, a 19-year-old male from Hyderabad, was no exception. On Monday, Jalaluddin was preparing a submission video for the prominent TV series India's Got Talent, when the performance went totally wrong. He caught on fire and eventually succumbed to his injuries. Here's what we know.
Mohammed Jalaluddin was practicing fire stunts in front of some of his friends on Monday. This included reportedly pouring kerosene into his mouth and then breathing out fire, as well as a secondary stunt that involved a t-shirt. It was while he was filming this t-shirt stunt that he caught on fire. He was unable to remove the piece of clothing that was on fire. He suffered third degree burns over 60% of his body, according to The Times of India.
His friends were on hand during the filming, as Mohammed Jalaluddin was attempting to get the best shots of his stunt work so he could send them in to India's Got Talent, a popular show based on NBC's America's Got Talent which has spawned other iterations in numerous countries around the globe (including Britain's Got Talent and Das Supertalent. The Wrap reports that although Jalaluddin's friends were on hand when he was burning, he told authorities they had done nothing wrong before he died on Monday. He had attempted the fire stunts in the hopes that he would be called up by the popular reality competition series and said the filming was his own idea.
Accidents like these happen all the time, and when they result in the death of a young person, it's incredibly sad. Reality competition shows like India's Got Talent do a lot to make sure that safety is paramount and prevent injuries while filming the series, but accidents do happen—especially when people are first practicing their tricks at home.
That doesn't mean reality TV is free from accidents. There was that woman who had her jaw dislocated during an episode of America's Got Talent, not to mention the cast member who had to leave for crazy medical reasons during a recent episode of Survivor: Kaôh R?ng. A helicopter crash on the French series Dropped resulted in 10 deaths. A contestant also died on the French version of Survivor.
Mostly, reality shows like India's Got Talent are meant to amaze and entertain the viewers who tune in, and that's generally what we get from those shows. Regardless, the death of the young man certainly puts a somber note on the upcoming season of the series, and serves as a reminder that safety awareness should be a key part of doing any sort of stunt work. Our hearts go out to Jalaluddin's family and friends at this time.
Reality TV fan with a pinch of Disney fairy dust thrown in. Theme park junkie. If you've created a rom-com I've probably watched it.
Your Daily Blend of Entertainment News
Thank you for signing up to CinemaBlend. You will receive a verification email shortly.
There was a problem. Please refresh the page and try again.