Staff Doctor For French Survivor Commits Suicide Following Contestant's Death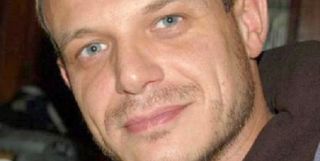 Following the truly unfortunate news that a contestant on the French version of Survivor, Koh Lanta, died during production of the series' thirteenth season, comes word that the doctor who treated the man has committed suicide, following what he says were unjust accusations.
We learned last week that Koh Lanta was being cancelled for the season following the death of 25-year-old Gerald Babin, who complained of arm cramps not long after the group jumped from the boat to swim to the island, and engaged in a game of tug-of-war. The contestant was reportedly airlifted to a hospital but he suffered a series of cardiac arrests and died. That in itself is a tragic story, and a startling one when we consider his age. Now THR is reporting that Thierry Costa, the staff doctor of Koh-Lanta has committed suicide, and it sounds like his choice to end his life was directly related to the incident with the show.
"Unjust accusations and assumptions have been made against me," Costa said in his suicide note, going on to say, "I am sure I treated Gerald with respect as a patient and not as a contestant."
This news comes after an anonymous source reportedly claimed that producers declined to give Babin immediate medical attention for up to nine minutes "so as not to interrupt shooting," and that he was transported by boat - rather than helicopter - to a local infirmary because the cost of a helicopter was too expensive. The source says Babin wasn't transferred to a hospital until nearly two hours after his initial collapse.
It's hard to pass any judgment on the claims that have been made without knowing all of the details. If Babin was only complaining of arm cramps, which might not be particularly alarming after a tough swim and a game of tug-of-war, it's not entirely surprising that they might not want to stop filming and rush him to a hospital. But there's likely more to this story. Babin's family is seeking damages on the basis of "illegal conditions and breaches of health and safety," and French authorities have begun investigating the matter, including the circumstances surrounding Babin's treatment, which may lead to manslaughter charges. If that's the case, this may be just the beginning, especially if people involved in the production of the show are brought up on charges., and who knows how that might affect the production of other reality shows.
It kind of reminds me of the nurse who took her own life after that Australian radio show duo played a prank on the U.K. hospital where Dutchess Kate was staying. Except in this case, it's tragedy on top of tragedy, and it doesn't sound like it's anywhere near being resolved. In the meantime, it's sad news to hear of Costa's passing, and our thoughts go out to his family and those affected by his loss.
Photo via THR