Ugly Betty EP Wishes They'd Prettied Up Betty Sooner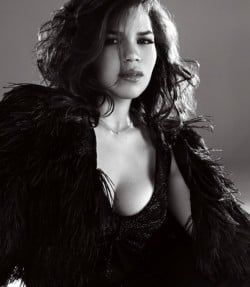 Could an earlier physical transformation for Betty have saved the show? Executive producer Silvio Horta told USA Today (opens in new tab) that he wished they'd gotten to it sooner, when asked if he had any regrets about the run of Ugly Betty. "The initial gimmick of the show was this girl hiding under these bangs, bushy eyebrows and glasses," he said. "That was a great way in, but a part of me wishes I had loosened it up earlier, in Season 3 or something. Looking back, I wish we hadn't held off on her transformation as long as we did."
I remember a lot of discussion over the past few years about how "uglified" America Ferrara was for the series, and talk about how long they should keep her that way. Certainly the horrible fashion improved as the seasons progressed, but would you have rather seen Betty looking a little more glamorous a little sooner?
Was the transformation integral to the enjoyment of the series? It was certainly a little odd that she stuck to her guns on her style and appearance after a few years entrenched in the world of high fashion, but at the same time you had to admire her chutzpah for not changing who she was as a person to take on the superficial expectations of society.
That said, I believe the telenovela Ugly Betty was based on prettied up their leading lady a little faster. I don't know if Betty's appearance was hurting the ratings any; it seemed more a case of people forgetting about it when it was on Fridays this season. Certainly, the finale saw an impressive 26% increase in viewership, which has to be frustrating for everyone involved. Where were these people when the show was on the bubble fighting for renewal?
Your Daily Blend of Entertainment News
Your Daily Blend of Entertainment News
Thank you for signing up to CinemaBlend. You will receive a verification email shortly.
There was a problem. Please refresh the page and try again.