Watch A Hockey Player Get His Athletic Cup Smashed In By A Flying Puck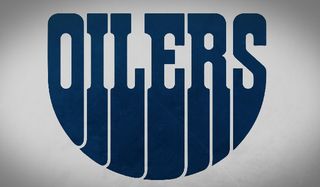 Hockey, as a rule, isn't usually considered a full contact sport. Sure, you have the occasional jersey-pulling, mask-yanking fight. But, other than that, play is pretty contained within the bounds of the stick, puck and goal parameters of the game. Sometimes, though, full contact accidents do happen, like the one at this Edmonton Oilers game from last Thursday.
Oh, man. The offended party there is Edmonton Oilers center Matt Hendricks, who's seen taking a big one for his team in the video, which was posted on the Sports Net Canada YouTube page. The Oilers were playing the Dallas Stars in this contest.
Really, if you watch the video, Matt Hendricks was actually just minding his own business on the ice, there. I suppose it's some consolation that no one was gunning for the poor guy, but, you know, he got hit in his delicate man place, and that's never cool, even if it's just a huge mistake. Hendricks had, obviously, turned around in hopes of blocking the shot from defenseman Alex Goligoski, but there's no way he had even considered putting his body in the way like that. It's a total case of wrong position on the ice at the wrong time for Hendricks.
And, if you have any doubts about the effects of a puck flying up to 100 miles per hour hitting any part of the body, the result is immediate. Matt Hendricks doubles over in, what must have been, excruciating pain. He grabs his area and tries to get up, yelling what appears to be "FUCK!" before crawling around a bit and then being helped off the ice. He heads for the locker room underneath the stadium, when one of the announcers lets us know that the poor man has collapsed again in the tunnel.
Talk about a major accident. Considering the level of pain involved with a groin shot, it's probably a toss up for most guys as to whether getting a puck to the nethers or one to the face would be worse. Luckily for Matt Hendricks his athletic cup was up to the job, and saved the day, even though the cup did take some damage, as later confirmed by a grateful Hendricks on Twitter.
Damn. That cup took on a deep dent and a pretty serious crack for Matt Hendricks. Looks like he might have been out for the rest of the season had he not been wearing the device. Whew, boy. Thank the universe for not-so-small favors, right? Athletic cup makers everywhere probably just increased their sales by 100 percent.
Yennefer's apprentice, Gilmore Girl; will Vulcan nerve pinch pretty much anyone if prompted with cheese...Yes, even Jamie Fraser.
Your Daily Blend of Entertainment News
Thank you for signing up to CinemaBlend. You will receive a verification email shortly.
There was a problem. Please refresh the page and try again.