Watch A News Anchor Destroy Her Career On Air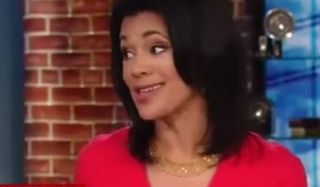 A horrific incident happened over the weekend when a Dallas gunman attacked a police headquarters located downtown in the city. The gunman attacked from inside an armored van, shooting at officers and using pipe bombs around the building. The standoff was hours long and ended when the man was shot dead by a police sniper. Thankfully, no officers or bystanders were injured in the attack, but it was a long and terrible experience. And one CNN anchor has been blowing up all over the internet for her comments on the incident, specifically using the two words, courageous and brave, to describe the gunman.
The CNN anchor, Fredricka Whitfield was conversing with CNN legal analyst Philip Holloway when she offered the surprising assessment of the gunman. Whitfield spoke to Holloway about the situation stating (via THR):
After the comments, which were aired on national television were recognized, social media erupted and though the anchor probably just misspoke, the choice words have left everyone wondering, what in the hell was she thinking? Even Police Associations were taking to Twitter to express their disgust. One in specific, the Fort Worth Police Officers Association demanded an apology.
The anchor who spoke the inappropriate praise made a public apology just hours ago where she said on air that "I misspoke and in no way believe the gunman was courageous or brave". The controversial descriptor was obviously a mistake, which happens on live television more often than not. But when it comes to such a sensitive subject as a shooting, Whitfield should have been much more careful with her words. It doesn't sound like the anchor was suspended (as many demanded on Twitter), but we doubt she'll be put in the limelight after letting those two words slip.
Your Daily Blend of Entertainment News
Your Daily Blend of Entertainment News
Thank you for signing up to CinemaBlend. You will receive a verification email shortly.
There was a problem. Please refresh the page and try again.