Watch Saturday Night Live Hilariously Put Kylo Ren On Undercover Boss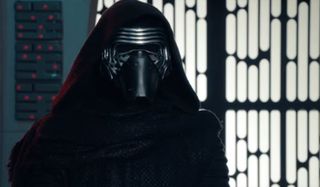 For years, CBS's Undercover Boss has sent bosses to the front lines at their respective companies, so they can get a feel for what is and isn't working. This weekend, a special Saturday Night Live edition of Undercover Boss took us to Star Killer Base, where Kylo Ren, the Commander of the First Order, went undercover as Matt, a radar technician, to see what was going on. You can catch the hilarious segment, below.
Honestly, I don't think I've ever seen anything that has endeared me to Adam Driver so much. The actor, who obviously plays Kylo Ren in Star Wars: The Force Awakens and the other upcoming franchise films, throws on glasses and a fake moppy hairdo for this hilarious Undercover Boss-oriented bit.
But it's not just the new look that makes this bit so spectacular. It's the twitches and disgust that Kylo Ren is attempting to hide—poorly—that makes this sketch the perfect mash-up of Star Wars: The Force Awakens and Undercover Boss. He at least says all of the right things, even if he can't get through them without making awful faces.
Later in the segment, "Matt" sits down to lunch with a storm trooper and others, who talk a little smack about Kylo Ren, although one employee declares he's gotten a bad rap. After spending an entire day being bullied by those higher up on the Star Killer Base food chain—and it's clear the whole time Kylo Ren is about to explode in a fit of anger—"Matt" even tracks down Kylo Ren's lightsaber to show it to his new stormtrooper pal.
We won't give away the ending of this sketch, but it's pretty fitting, although it plays into the humor of the more villainous side of Kylo Ren's temperament rather than making him a little more empathetic, as the movie tries to. Honestly, this whole sketch is pretty nuanced, and even if you haven't seen Undercover Boss to understand the format of that series and how it works perfectly during this segment, this one should keep your attention the entire time. We expected some great Star Wars moments during Saturday Night Live's big return to the schedule last night, but I didn't expect anything as creative or, frankly, silly as this. Bring it on in 2016, SNL, bring it on.
Saturday Night Live has already scheduled a few guest stars in the New Year. Next week, you can catch Ronda Rousey and Selena Gomez over at Studio 8H. New episodes of SNL air on Saturdays at 11:30 p.m. ET, only on NBC.
Your Daily Blend of Entertainment News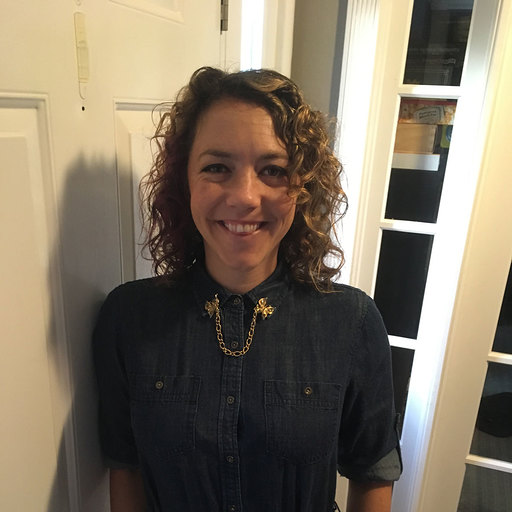 Reality TV fan with a pinch of Disney fairy dust thrown in. Theme park junkie. If you've created a rom-com I've probably watched it.