Wersching and Gunton Clock Into 24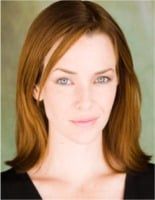 Annie Wersching and Bob Gunton are the latest stars to sign on for 24's Very Long Day. Wersching will play an FBI agent who butts heads with Jack Bauer. Gunton, who guest-starred as Secretary of Defense Ethan Kanin last season, will join the cast as a regular, now chief of staff for the new president, played by Cherry Jones.
If you're a fan of afternoon TV, you've probably seen Wersching stirring the pot in Port Charles on ABC's General Hospital. She began her acting career in a 4th grade production of Cats and has guest-starred on Boston Legal, Cold Case, and Supernatural.
Though she's nabbed the coveted role of female lead opposite Keifer Sutherland, we all know how those characters end up. Keep your resume updated, Annie.
Gunton is a veteran character actor whose credits include Miami Vice, Law & Order, and The Equalizer (remember that show?). More recently, he's graced the silver screen in Fracture and Dead Silence.
Shooting for the much-awaited season seven of 24 begins September 10. Created by Joel Surnow and Robert Cochran, the fan fave is a production of Real Time Productions and Imagine Television in association with 20th Century Fox Television. Joel Surnow, Robert Cochran, Howard Gordon, Evan Katz, Jon Cassar, Manny Coto, Kiefer Sutherland and Brian Grazer are the executive producers.
Recent additions to the cast include Janeane Garofalo, Colm Feore and Jeffrey Nordling.
But you knew all that, didn't you?
Your Daily Blend of Entertainment News
Thank you for signing up to CinemaBlend. You will receive a verification email shortly.
There was a problem. Please refresh the page and try again.