Wocka Wocka: 13 Classic Moments From The Muppet Show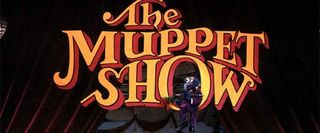 As you must know (with all the marketing Disney has paid for you better know) today marks the release of The Muppets, the first movie featuring the classic Jim Henson characters in over a decade. But the muppets didn't start as movie stars – they were TV veterans first. The show ran for five seasons, premiering on September 5, 1976 and airing its finale in March 1981, and a total of 120 episodes were aired. Every season was filled with truly brilliant comedy, and making a list of all the show's best moments would take years. So we've decided to boil it down to 13.
Below I've crafted a list of 13 brilliant clips from The Muppet Show that show off exactly how hilarious it was. From musical numbers to guest hosts to regular skits, there was a reason why people young and old became so infatuated with the characters and hopefully the videos below capture some of that.
The Muppet Show Theme
Fans of the original Muppet Show know that the theme song actually changed every season, but the opening from the third season was really my favorite. While the gags would change week to week, and would generally feature the critiques of Statler and Waldorf, this one involves Scooter asking the crew to kill the lights – which they take a bit too literally.
Statler and Waldorf Heckle The Muppets
While they weren't featured in the theme song above, I would be remiss if I didn't include at least a little Statler and Waldorf on this list. As a kid I always wondered why the elderly pair constantly went to the show. Did they secretly love the muppets but were just too ashamed to admit it? Regardless, their quips after each skit were hysterical and you can sample some of their best work below.
Manha Manha
The Muppets are known for having some unquestionably amazing music and "Manha Manha" is easily one of the best ever featured on the show. Though the song is famously performed by Bip Bippadotta and The Snouths, what you may not know is that the song was actually written in 1968 by Italian composer Piero Umiliani. That said, the version from The Muppet Show is still the best ever.
Gonzo The Great's Motorcycle Act
Everyone has a favorite muppet and for me that happens to be Gonzo. Though he has many amazing traits – from the fact that we have no idea what he is to his love of chickens – he's most famous for his amazing stunts as Gonzo The Great. In this clip, Gonzo attempts a Evel Knievel-level stunt, launching himself on a motorcycle up into Statler and Waldorf's balcony.
Miss Piggy's Dressing Room
People may have spent years wondering if Ross and Rachel would end up together on Friends, but for me the great "will they/won't they" has been the relationship between Miss Piggy and Kermit. While she has been demonstrating her love for years, he has always had an issue reciprocating. Such is the case in the clip below, only with a small and hilarious twist.
The Swedish Chef And His Uncle Danny Kaye
Gonzo may be my favorite muppet, but I don't think any of them make me crack up as much as the Swedish Chef. In addition to being one of the goofier looking muppets (despite being the most human) his ridiculous language and lack of skills in the kitchen are hilarious. But did you know that he actually has some family? Furthermore, did you know that his uncle looks like Danny Kaye dressed up to look like the Swedish Chef? Well, knowledge is power, so check out the clip below.
Veterinarian's Hospital
One of the running skits on The Muppet Show, "Veterinarian's Hospital" is absolutely brilliant for three reasons: 1) it's extremely funny; 2) it put Rowlf, who is constantly overlooked as one of the best muppets, at center stage; and 3) it's a great sendup of medical dramas. This video was from an episode made in 1978, yet it's still 10,000x better than any episode of Grey's Anatomy.
Debbie Harry and Kermit Sing Rainbow Connection
I included the clip of "Manha Manah" earlier as an example of The Muppet Show's amazing use of musical comedy, but I'd be remiss if I didn't also include "Rainbow Connection." I'll admit this is actually kind of cheating, as the song actually premiered in The Muppet Movie, but this rendition is so great that I had to include it. Debbie Harry, of course, was the lead singer of Blondie at the time of this performance, but I think this is better than anything she ever did with her band (and I actually kind of liked Blondie).
Dr. Bunsen Honeydew And Beaker's Banana Sharpener
Did you really think I could go this whole list without mentioning Dr. Bunsen Honeydew and Beaker? The scientific duo was always hard at work in Muppet Labs creating inventions that would make your life easier, but it was all too common that the result left poor Beaker harmed in some way. Below is a clip entitled "The Banana Sharpener." Do I really have to explain the danger here?
Dr. Teeth And The Electric Mayhem Play "Love Ya To Death"
Ready for some more music? It's impossible to continue the conversation without acknowledging the eternally funky Dr. Teeth and the Electric Mayhem. They're style may have gone out over 40 years ago, but I'll be damned if they don't still sound amazing. From Animal on drums to Zoot on saxophone, there are few bands more groovy than The Electric Mayhem. Need proof? Check out their performance of "Love Ya To Death" below!
Hey! You're As Funny As Fozzie Bear!
I've touched on just about every major muppet character so far in this list, but you're out of your mind if you think that I am going to ignore Fozzie Bear. Yes, his jokes are un-bear-able (and apparently contagious) but it's hard to deny the charm and effort. This video also has the benefit of including Animal on drums, and we all know that Animal makes any sketch better.
Pigs In Space: The End of the Universe
On paper, Pigs In Space is kind of a ridiculous premise, but the truth is that the skit was one of the funniest that The Muppet Show had to offer. Much like "Veterinary Hospital" was a sendup of medical dramas, "Pigs in Space" took direct aim at science fiction shows like Star Trek and Lost in Space, but with, you know, pigs. Check out one of the skits below in which the Swinetrek crew discovers the end of the universe.
John Cleese Hosts
The Muppet Show featured some of the greatest guest stars that television has ever seen, from Steve Martin to Elton John, so choosing the perfect example was a bit of a challenge. I ended up choosing John Cleese because of the gag involving Kermit trying to get him to sing a song. The result is Cleese having a Fawlty Towers-level freak-out and physical confrontations with both Sweetums and Kermit. Naturally, it's hysterical.
NJ native who calls LA home; lives in a Dreamatorium. A decade-plus CinemaBlend veteran; endlessly enthusiastic about the career he's dreamt of since seventh grade.
Your Daily Blend of Entertainment News
Thank you for signing up to CinemaBlend. You will receive a verification email shortly.
There was a problem. Please refresh the page and try again.