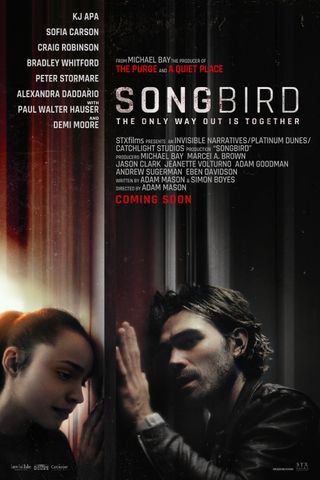 Songbird is a sci-fi thriller about fighting for love at the end of the world from producer Michael Bay, who previously brought audiences such worldwide hits as A Quiet Place and The Purge. Songbird brings audiences a new saga about the resilience of the human spirit and our ultimate desire for connection and safety.
Your Daily Blend of Entertainment News
Thank you for signing up to CinemaBlend. You will receive a verification email shortly.
There was a problem. Please refresh the page and try again.