Dish Network Trumps Netflix With HBO And Cinemax Programming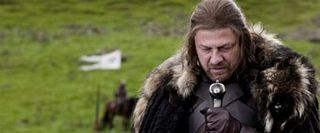 One of the areas Netflix still hasn't conquered is in convincing HBO and Cinemax to make their content available via Instant Watch. Netflix subscribers have been able to watch shows from networks such as Showtime and Starz in the past, but anyone hoping to revisit The Sopranos or Deadwood has had to rent them on physical media. Now the competition over at Dish Network has scored a coup by partnering with HBO and Cinemax to provide its subscribers with their content via the streaming services HBO Go and Max Go.
As Deadline explains, this isn't quite the same as if HBO's shows turned up on Netflix. To get access, you have to 1) be a Dish Network customer, and 2) subscribe to HBO or Cinemax, respectively. The new development will, however, allow those eligible to stream most if not all of the premium channels' content via DishOnline.com.
In and of itself, that doesn't sound much different from On Demand options that cable or satellite subscribers have had in their bag of tricks for some time now. However, when you take into account the fact that Dish is buying the bankrupt Blockbuster, it opens the doors to possibilities down the road. Could Dish refurbish Blockbuster's languishing streaming service and come at Netflix as serious competition? That remains to be seen, but if it's something they try, having HBO and Cinemax in their corner would give them some serious bragging rights.
Your Daily Blend of Entertainment News
Thank you for signing up to CinemaBlend. You will receive a verification email shortly.
There was a problem. Please refresh the page and try again.