FlixWorthy's Christmas Spectacular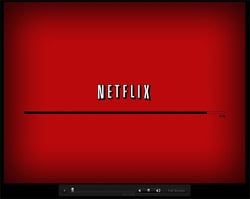 Welcome back to FlixWorthy, your guide to Netflix streaming. The column has taken a long hiatus while I dealt with sleep deprivation, dirty diapers, and the cunning machinations of a pair of adorable twin boys, but I decided to bring it back in style by highlighting some of the best streaming selections to tickle your Christmas fancy. And I'll be back again next week when the column returns to its regular weekly schedule, bringing you new and notable picks from Netflix's streaming catalogue. Here's what's FlixWorthy this holiday week, kids.
(1984, Rated PG, 101 min.)
It wouldn't be Christmas -- or any proper Christmas-movie-related list -- without some incarnation of Dickens' most iconic character. Surprisingly, however, Netflix's streaming catalogue is uncharacteristically Spartan when it comes to Christmas Carol options. While Netflix's instant watch seems to be stuffed to the bursting point with older movies, your streaming Scrooge choices are limited to a few questionable animated versions. If you want Alistair Sim, Jim Carrey, Bill Murray, Albert Finney, or Kermit the Frog, you'll actually have to send off for the disc. Thankfully, they do have this version starring the incomparable George C. Scott. This take actually aired as a TV movie back in 1984 and earned Scott an Emmy nomination for Outstanding Lead Actor in a Limited Series or Special. Sure, the streaming pickings may be slim, but let's count our blessings -- you'll be hard pressed to find an actor better suited to play the cantankerous Scrooge than Scott.
National Lampoon's Christmas Vacation
(1989, Rated PG-13, 97 min., HD)
With a pair of two-month-old twins about to experience their very first Christmas with my wife and I, we've been thinking about holiday traditions of late. One that I'm looking forward to introducing my boys to once they're old enough is an annual viewing of National Lampoon finest hour, the aptly titled Christmas Vacation. You can keep your wonderful lives and miracles on 34th street. Give me exploding cats, deflating turkeys, and cousin Eddie explaining to the neighbors that the "shitter's full." Chevy Chase has never been better (except possibly on Community) than as the increasingly frayed Clark Griswold navigates a maze of frustration, disappointment, and insane relatives. When he finally reaches his breaking point, he delivers a rant that is still one of the funniest moments ever filmed. Hallelujah, holy shit. Where's the Tylenol?
(1988, Rated R, 132 min.)
It's kind of surprising how many Hollywood action movies use the holidays as a backdrop. Hell, Shane Black has practically made a cottage industry out of it. Still, probably the best remembered of the lot, and the one that still holds up beautifully two decades later, is the one that introduced the world to a cop named John McClane who has a bad habit of being in the wrong place at the wrong time. The soundtrack is chockablock with Christmas classics to put you in a festive mood while you watch one of the best action movies ever made, featuring one of the best action icons ever created and one of the smartest villains who ever twirled a moustache. You asked for miracles? I give you Die Hard. If you're looking for something with a little more hair on its chest than Jimmy Stewart learning to love life again, take a sleigh ride with Bruce Willis while he picks broken glass out of his feet. Merry Christmas, motherfuckers.
(2002, Rated PG-13, 102 min.)
Still need options? Maybe the whole family is in the mood for a movie and Die Hard's a little too hard for the crowd. Maybe the wife wants to cuddle by the fire and watch something romantic. Might I suggest About a Boy? Cunningly disguised as a disposable rom-com, About a Boy is actually based on a novel by British lad-lit maestro Nick Hornby, and it's a feel-good flick that also manages to be damn funny and charming. Hugh Grant stars as Will Lightman, an inveterate, materialistic slacker who has never had to work a day in his life thanks to royalties from a kitschy Christmas song his father wrote years ago ("Santa's Super Sleigh" -- there's your xmas connection, if you were wondering.) In a bid to find more women to shag, he invents an imaginary son and starts frequenting single-parent meetings. His plan takes an unexpected turn when he meets Marcus (Nicholas Hoult), a shy, troubled kid whose unstable mother (Toni Collette) has a history of depression and suicidal tendencies. It's one of Grant's best roles, and it's a perfect option if you're wanting a little heart-warmth without things getting all saccharine.
(1999, Rated R, 101 min., HD)
But hey, not everybody gets to go home for the holidays. Maybe you're celebrating with the makeshift family of your friends. Maybe that celebration involves the imbibing of assorted chemical substances while laughing about pop culture trivia or that time your buddy did that thing. You remember that thing? That was awesome. If this more accurately describes your upcoming holiday experience, allow me to recommend Go to your silly drunken asses. The first produced screenplay by now A-list screenwriter John August, Go follows three different plots that intersect in a drug deal, all set on Christmas Eve in Los Angeles. It's a very Pulp Fiction affair, told out of order and filled with quotable dialogue under the directorial auspices of Doug Liman, fresh off of Swingers. The cast packs in plenty of recognizable faces, featuring appearances by the lovely Sarah Polley, Jay Mohr, William Fichtner, a pre-Deadwood Timothy Olyphant, and Katie Holmes long before her incarceration behind the walls of Camp Cruise.
Black Adder's A Christmas Carol
(1988, TV-PG, 43 min.)
As we began with A Christmas Carol, so shall we end. Rowan Atkinson stars as one of a long line of Blackadders in this snide take on Dickens' tale. This time he's Ebenezer Blackadder, proprietor of a mustache shop and purportedly the nicest man in England. After the Spirit of Christmas pays him a visit and shows him glimpses of his snarky ancestors and descendants, he decides he needs to change his life...for the meaner. Tired of everyone taking advantage of his good nature, he decides to embrace the truism that bad guys have all the fun and becomes a greedy, self-centered jackass. With him as always is Baldrick, no more in possession of a clue in this incarnation than in any other. And naturally, this being a Blackadder story, things don't work out as well as Ebenezer might have hoped. God bless us, everyone.
To read the FlixWorthy archives, click here!
Your Daily Blend of Entertainment News
Thank you for signing up to CinemaBlend. You will receive a verification email shortly.
There was a problem. Please refresh the page and try again.