Important News For Canadians With Netflix Who Like Paramount Pictures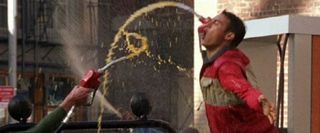 Good news for Canada: Paramount Pictures has finally decided Canadians deserve its attention and has struck a deal with Netflix to allow Paramount media to be streamed north of the States. While The Hollywood Reporter was quick to mention this agreement means titles like The Last Airbender and Zoolander are now available, I would like to point out that Paramount is responsible for far more entertaining films, including The Godfather, The Fighter, and even the Iron Man franchise. Although I do appreciate THR's willingness to remember a movie where five men get blown up in a "freak gasoline-fight accident" to a backdrop of the song "Jitterbug."
Moving on from the Zoolander reminiscences, the important part of the Netflix Canada deal is, for the next few years, subscribers will need to turn to the streaming giant as the only place to subscribe to see certain first-run films. If you have been thinking of subscribing to Netflix Canada, the Paramount deal should certainly go on the "reasons subscribing is a good idea" side.
If you are a Canadian who has Netflix, please give this article a boost by liking or commenting. My fragile ego wasn't too certain writing this would be worthwhile. It needs to be fed to warrant an article of this caliber in the future.
Your Daily Blend of Entertainment News
Thank you for signing up to CinemaBlend. You will receive a verification email shortly.
There was a problem. Please refresh the page and try again.