PlayStation Plus Is About To Get More Expensive, Get The Details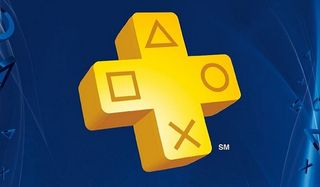 PlayStation Plus has evolved into a major success over the years, giving gamers the opportunity to play online and grab some gratis games on a monthly basis for just 50 bucks a year. Starting next month, though, all of those goods and services are going to go up in price.
With the September PlayStation Plus Instant Games Collection lineup due for announcement in the next week or so, Sony today made an announcement pertaining to the future of its online gaming service. Beginning Sept. 22, the cost of an annual PlayStation Plus membership will go up to $59.99 USD, or $69.99 for those of you living in Canadialand.
If you're the type of person who prefers to do things on a quarerly basis, however, you can expect to pay $24.99 USD/$29.99 CAD for a three-month subscription or $9.99 USD/$11.99 CAD for a one month subscription. For those of you keeping track, that's apparently a change of exactly zero dollars here in the U.S. for the monthly plan with a slight increase in Canada. We have no idea why that particular plan is different from the rest.
Sony made the price change announcement official through the PlayStation Blog, where last month's Plus listing was updated with this latest bit of information. It seems like something you'd want to dedicate an entire post to but, hey, we're no marketing experts.
If, however, you are a current member of PlayStation Plus, then your price point won't change until your current subscription runs out. In other words, now might be a good time to renew your subscription a bit early if you're planning on keeping the Plus train rolling and want to save a few bucks.
Even with the annual membership going up by $10, we still feel like PlayStation Plus is an absolute steal. Sure, it allows you to play online, backup your save files and stuff like that, but the monthly games and discounts are where the true value lies.
Folks will jump on your case with a quickness in the forums if you refer to them as "free" games but, let's face it, you're looking at a minimum of six games across three platforms per month. Your initial investment is paid off in no time flat, and that doesn't even include the deep discounts that pop up for Plus subscribers on a weekly basis.
While some months are hits and misses based on your individual tastes, it's hard to complain about a service like PlayStation Plus or Microsoft's similar Games with Gold. So, yes, anything getting more expensive is a bummer, but you can't really put 10 more dollars annually on blast considering what you're getting out of the deal.
Speaking of Plus, the September lineup is due in just two weeks, so don't forget to grab games like Rebel Galaxy, Yakuza 5, Patapon 3 and Ultratron before they're no longer available.
Your Daily Blend of Entertainment News
Staff Writer for CinemaBlend.