Is Pokemon Go A Fad After All? Check Out The Data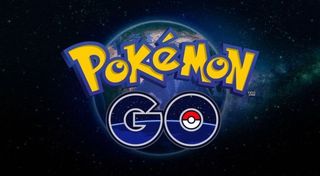 (Image credit: Niantic Labs)
The stats for Niantic Labs and Nintendo's Pokemon Go aren't looking good. Sustained user engagement is starting to waver and the numbers are starting to show that interest is waning... fast. According to various charts and market research reports, Pokemon Go could be a fad after all.
Bloomberg did a somewhat detailed rundown of Pokemon Go's user trends following on market reports from Axiom Capital Management, Sensor Tower, SurveyMonkey and Apptopia, which all show one very clear (and ominous) sign for Nintendo: interest in Pokemon Go is fading.
The statistical drop-off rate isn't quite astronomical, but you can see a steady decline from July through August. Worldwide daily active user stats show that after peaking at close to 45 million DAUs on July 21st, the numbers have dwindled down closer to 30 million DAUs as of August 18th. A 15 million daily active user drop over the course of a month definitely seems substantial.
What's more is that user engagement is also on the decline, only spiking when new updates arrive for Pokemon Go. So fewer people are playing the game and fewer people are spending time playing the game. User engagement peaked at the beginning of July and after an update in August, but now its down by 40%.
Essentially, statisticians see Pokemon Go as a market fad.
Bloomberg is reporting that the executives at Twitter, Facebook and other large app and social media organizations have all wiped their foreheads clean of sweat. Why? Because, apparently, the big media organizations were worried that Pokemon Go's mind share would translate into market share and that it would be permanent, costing them millions in revenue and user engagement.
Axiom Capital Management's senior analyst, Victor Anthony, explained that the rapid uptick of usage for the game sent fear down the spines of executives running rival apps...
Most people figured Pokemon Go would be a fad. It's another app like Flappy Bird, Angry Birds or Clash of Clans that sparks off a huge wave of interest and then eventually fades when something new comes along. That's not to say that the game isn't still popular, because it is. How long the popularity will be sustained is anyone's guess, but we're already seeing the decline take place.
The game skyrocketed to the top of the charts after it officially released in July, and Niantic Labs have slowly been adding new regions and territories into the game. One way that they could reignite the flames of interest is by getting the game released in China, but there are some security roadblocks they would have to overcome first.
It's hard to determine how long the game will maintain any sort of dominance on the mobile app market, but we'll see if there's an uptick of daily active users and user engagement after updates containing new Pokemon become available for Pokemon Go.
*Of course, even with interest waning a bit, this certainly won't be the last story we hear about Pokemon Go. The game has dominated headlines this summer, thanks in part to a slew of ridiculous incidents involving accidents, arrests and serious breaches in etiquette. I think my favorite involved two Canadian teens that somehow ended up arrested in the United States. To read that full story, click here. *
Staff Writer at CinemaBlend.
Your Daily Blend of Entertainment News
Thank you for signing up to CinemaBlend. You will receive a verification email shortly.
There was a problem. Please refresh the page and try again.