Pokemon Go Has Gotten Two More People Arrested, Get The Details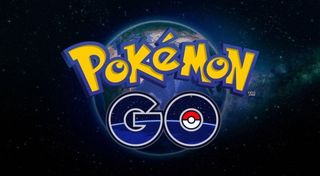 (Image credit: Niantic Labs)
Playing Pokemon Go has proven to be a rather interesting affair for some individuals, including those who mistakenly end up in another country while playing the game. If that seems totally bizarre, it's not. Two teens managed to get arrested for their cross-country exploits.
According to CBS News, two teenagers from around the Alberta province in Canada managed to wander into the United States, crossing the border from Canada into Montana.
The report states that a border patrol agent named John South managed to pick up the two teens as they were traveling around attempting to capture Pokemon in Pokemon Go.
According to the report, they were near the Sweet Grass, Montana area when they were picked up. Unfortunately further details about the incident were not disclosed, but they did note that the teenagers' mother was nearby in Canada and was contacted to come pick the duo up. The names, ages and how they crossed the border was also not disclosed by the agents.
I'm curious how long they had been traveling to make the cross, and what sort of terrain they crossed over to not have noticed they completely ventured out of their own country? I'm sure Pokemon Go, the app, enjoyed the journey since it loves racking up the amount of KM a user travels.
The article actually rounds out by listing a number of other peculiar cases involving Pokemon Go, such as a wanted criminal passing by a police station while playing the game and ends up being apprehended by the police in doing so.
There's also the reports of a man finding a dead body behind the New Hampshire Holocaust Memorial. It's interesting because at another memorial they didn't want people playing the game while inside, yet it was the game itself that allowed police to recover the body behind the New Hampshire Memorial.
In a separate case, a young teenager also found a dead body by a river not far from where she lived. She happened upon the body while playing Pokemon Go. In that particular scenario the body had been in the river for less than 24 hours.
In yet another case of Pokemon Go craziness, two teens were out late at night trying to catch two Pokemon in a Florida neighborhood when a man ran out waving a gun at the teens. This resulted in them having to flee the area while he fired multiple rounds at their car, flattening one of the tires and putting bullet holes into the side and rear of the vehicle.
A lot of strange occurrences have come out of some people's play-time with Pokemon Go, mostly due to the fact that the game is nearly everywhere and millions of people are playing it from around the world. Even more are set to do so when Pokemon Go launches in Japan and other territories in Asia and Europe.
With the teens managing to cross over from one country to the next while playing the game, it leaves you wondering if similar reports might start popping up for Pokemon Go and other neighboring countries that can be crossed simply by walking?
Staff Writer at CinemaBlend.
Your Daily Blend of Entertainment News
Thank you for signing up to CinemaBlend. You will receive a verification email shortly.
There was a problem. Please refresh the page and try again.