The Mafia III Soundtrack May Be The Greatest Mixtape Ever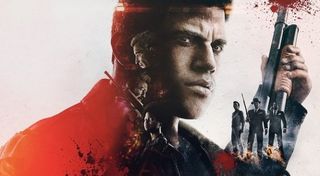 (Image credit: 2K Games)
Housing a collection of classic tunes from a bygone era, 2K Games and Hangar 13 Studios want to bring gamers back to an age of music when Motown was big and funk was coming into its own. That seems to be the gist of the new Mafia III soundtrack, which features 100 different songs from the 1960s.
Over on the official Mafia III website they listed all 100 songs in alphabetical order, showcasing that there are some truly noteworthy classics in the playlist that will keep gamers jamming for a while during their violent tour of New Bordeux in Mafia III.
At the top of the list, some of the noteworthy tunes include Aretha Franklin's "Chain of Fools" and "Respect", two favorites from the legend. There's three tunes from the Beach Boys as well, including "Help Me, Rhonda", which will forever be ingrained in my mind from that touch tone rescue scene in Short Circuit 2. The Beach Boys also have "Heroes and Villains" on the Mafia III soundtrack along with "Wouldn't It Be Nice".
Moving down the list, Creedence Clearwater Revival makes the cut with four songs, including the appropriately themed "Born on the Bayou", given that Mafia III takes place in a fictional New Bordeux that's themed after the New Orleans and includes an entire district dedicated to the swampy bayous. Of course, you can't have Creedence Clearwater Revival on your soundtrack without "Fortunate Son" and "Bad Moon Rising", and the two of those definitely make the cut.
Further down the list, a legendary Motown group in the form of Diana Ross & The Supremes are also there, featuring "Love Child". It's only one tune from the group and I don't know if they picked the best one for this game.
One song that definitely seems to fit is Elvis' "A Little Less Conversation", which seems perfectly suited for all the action taking place in and around town in Mafia III.
The list then rolls out some great heavy hitters, including Etta James, the Four Tops and James Brown, the latter of which could have any song on the soundtrack and it would probably be fitting, but they went with "I Got You".
If you're into the dirty south, folk music of Johnny Cash, they have two songs from his illustrious career. Heck, they could have filled the entire Mafia III soundtrack with Cash songs and they would all likely be appropriate, but they wisely went with a live rendition of "Folsom Prison Blues" and his iconic "Ring of Fire".
The list continues on with Marvin Gaye's "You" and Martha and the Vendellas "Nowhere to Run", which is a perfect song for a game like this. Little Richard makes the cut, along with several songs from Otis Redding. It's nice to see a Patsy Cline song make the cut, as she was pretty big back then. Her only song is "Crazy", but I'm not knocking that choice at all.
Sam Cooke appears to have the most songs on the soundtrack, with six entries. Cooke is followed by none other than the legendary Rolling Stones, who have four songs on the list. And of course, you can't have music from that era without a little bit of The Temptations; they had one song on list called "Ain't Too Proud to Beg".
The music will be available digitally, and you can cue up the playlist right now if you have a Pandora account. Additionally a 26-track OST will be available from iTunes, Amazon and Google Play, along with a special edition included in the Mafia III Collector's Edition that features select songs on a 180 gram vinyl.
Mafia III is due for release on October 7th for the Xbox One, PS4 and PC.
Staff Writer at CinemaBlend.
Your Daily Blend of Entertainment News
Thank you for signing up to CinemaBlend. You will receive a verification email shortly.
There was a problem. Please refresh the page and try again.