The Mafia 3 Story Trailer Is Gripping And Merciless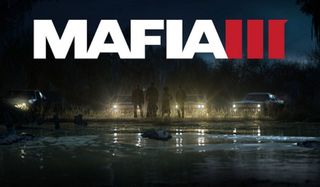 Mafia III finally has a release date and, with it, we've got a brand new trailer and additional details on a couple of special editions for those of you who want to deep dive into a virtual world of crime.
The folks over at 2K Games today pulled back the curtain on a new Mafia III trailer called "One Way Road Story Trailer." Along with giving players an idea of what types of shenanigans they'll be getting up to in this open-world action title, we also finally got a launch date for the highly anticipated game. Get ready to play Mafia III on the PlayStation 4, Xbox One and PC come Oct. 7.
Set in the 1960's in the city of New Bordeaux, the new trailer's description explains that, when Lincoln Clay decided to take on the Italian Mafia, he did so in a tremendously violent fashion.
The trailer shows a little bit of the old mixed with a little bit of the new. Lincoln is your typical soldier done wrong by the mob and left for dead. He's rescued by a preacher who tries to talk him out of seeking revenge, but Mafia III would be an extremely short and boring game if he decided to take that advice. Instead, we get an interesting new location and a time period that's at the tail end of what you might call the Mafia era. We're guessing that, according to this game's lore, Clay is partially to blame for that shift in power.
If you decide to pre-order the new Mafia, you'll be treated to a "Family Kick-Back" pack of goodies that comes with a trio of cars and weapons. Players can also buy a Deluxe Edition of Maia III for $80 or Collector's Edition for $150. That Deluxe Edition will boast a season pass of DLC while the Collector's Edition will have the season pass, was well a copy of the game's score on vinyl, art prints, an art book and other unannounced goodies.
We assume that a demo is inbound, as PlayStation Social Media Specialist Ryan Clements recently wrote about his experience with a sampling of the game over on the PlayStation Blog. Clements' demo session had him taking on Tony Derazio, one of the higher-ups of the Italian mob, and his goons.
Clemens explains that his playtime highlighted one of the pillars of Mafia III, "no failure but death." So long as you survive, there's no fail state in the game. If you botch a goal, you simply have to find a new way of achieving your objective. It's a nice way of un-gameifying the experience and should encourage players to get creative with their tactics.
Staff Writer for CinemaBlend.
Your Daily Blend of Entertainment News
Thank you for signing up to CinemaBlend. You will receive a verification email shortly.
There was a problem. Please refresh the page and try again.