The Nintendo NX Release Date And Price May Have Been Revealed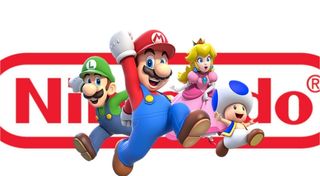 (Image credit: Nintendo)
Rumors are starting to swirl based on placeholder dates that have been revealed by a supermarket chain, giving gamers some small reason to question whether or not the Nintendo NX will be launching sooner than some people think.
VG 24/7 picked up the news from Nintendo Life, who spotted a listing on the Tesco website, indicating that the Nintendo NX could be arriving on December 31st, 2016.
The actual listing is for a "Nintendo NX Wii U", which is not even an actual device. The price is listed at £349.99, which would translate to around $450 in USD.
Keep in mind that Nintendo has repeatedly said that the Nintendo NX won't launch until March 2017. They've been fairly adamant about that. Pricing wise, they haven't revealed what the price will be for the NX. So technically, the $450 price point may not be too far off.
However, most people in the comment section and across the web have criticized some outlets for even indicating that the Nintendo NX would actually launch on December 31st, 2016. Why? Because that's New Year's Eve and a week after Christmas. The reality is that launching a console at that point is a death knell. The Christmas shopping spree is already over with, all the discounts have already taken place back in November, last minute shopping already happens a week before December 31st, and there's absolutely no hype at all for getting a device after everyone else has already blown their spending on other devices.
That's not to mention that typically the December 31st, 2016 release date for unreleased products listed by most retailers has been a placeholder date 99% of the time. If a game or product is scheduled to release around that window, they just put 12/31/16 and call it a day. In this case, Nintendo has already said that the Nintendo NX is launching in March, 2017... so Tesco likely just left the placeholder date there until they get a definitive date from Nintendo.
The news isn't all bust, though. If the price that Tesco put up is legitimate, then that gives us a really good idea of what the Nintendo NX price will be. $450 is pretty darn steep, but hopefully that, too, is also a placeholder. I can't imagine Nintendo wanting to launch the NX at that price-point when you can get a PS4 Pro for just $400. At $450 gamers could get a PS4 Pro and a second controller at a discount, or a PS4 Pro and an extra game for that price.
Hopefully, the listing was a mistake because there's no way that Nintendo is going to win over gamers if the rumors are true that the Nintendo NX is par for the course of the vanilla PS4 but will cost $50 more than the PS4 Pro. That's not to mention that the Xbox One S is still only $299.99, which would make it an absolute steal by comparison.
One of the rumors that have been ongoing is that the Nintendo NX is a hybrid device, giving gamers home console quality gaming with all the amenities of a portable device. Whether or not that includes mobile communication is another story, but rumors have consistently pointed to the NX being able to play games on the go. Whether or not the Tesco listing appears to be a placeholder, we'll be sure to let you know if any of that info holds any weight.
Your Daily Blend of Entertainment News
Staff Writer at CinemaBlend.
Your Daily Blend of Entertainment News
Thank you for signing up to CinemaBlend. You will receive a verification email shortly.
There was a problem. Please refresh the page and try again.