If You Own A Fat PS3 Sony Might Owe You Money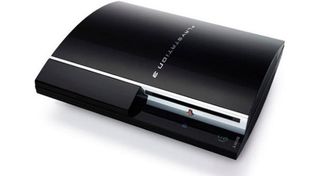 (Image credit: Sony)
The lawsuit against Sony for removing Linux from the original PS3 SKUs, known as the "Fat" system before it was replaced with the "Slim" SKU, has taken another step forward after six years of slow moving litigation. Some gamers are now eligible for being owed money by Sony if they have a "Fat" PS3.
According to Polygon, the court has finally approved claimants to submit forms for a settlement regarding Sony removing Linux from the "Fat" PS3 systems. Originally the feature was known as the "OtherOS" and gave gamers the option to format a partition of the PS3 to create a Linux alternative for their gaming or productivity exploits. Well, it turns out that people actually did use the PS3 Linux for exploitation purposes and it helped in cracking the old "Fat" PS3 systems. It didn't matter because modders and hackers will mod and hack, and they eventually found ways through the PS3's security that allowed people to mod the system.
Nevertheless, Sony secretly tried to remove the "OtherOS" feature for Linux support and this spawned the lawsuit because some gamers felt as if Sony was breaching their warranty for the PS3, as well as engaging in false advertising since the Linux support was something that Sony promoted as a feature for their home console back during that time.
If you had a "Fat" PS3 between November 1st, 2006 and April 1st, 2010, you're eligible for $9 being paid out if you're a U.S., resident. If, however, you can provide proof that not only did you have a "Fat" PS3 but you also used the OtherOS Linux feature between the aforementioned dates, you'll be eligible for $55 in restitution.
The Polygon article notes that those looking to get in on the class action lawsuit will have up until December 7th to file their claims through the official settlement website. The court plans on having a hearing regarding whether or not the settlement will go forward on January 24th, 2017. If the judge approves of the settlement then eligible PS3 owners will receive their restitution 40 days after the judgment.
I'm not exactly sure how the $55 will help for those who lost the ability to use Linux, but I suppose that could go towards paying for some PlayStation VR gear.
Polygon estimates that up to 13 million PS3 owners could be affected by the lawsuit, but it's tough to tell. Those who used the OtherOS features -- and those who can prove they used it -- are the only ones who will be eligible for the $55, though. So while the $55 and 13 million might seem like a lot, totaling $715 million, the likelihood is that only a fraction of those people will likely still have their PS3, and even only a fraction of those people might have used the "OtherOs". Even more than that, only a fraction of those fractions will likely be able to prove that they did use the service. So it's highly unlikely that Sony will be footing a bill that's nearly three-quarter of a billion dollars.
Of course, we have no idea how many people still have their "Fat" PS3s, and since it was a higher quality system than the Xbox 360 and didn't suffer from the Red Rings of Death, there's a high possibility that quite a few people (who didn't trade in their console for a PS4) might be able to at least claim $9 out of the whole ordeal... assuming the judge approves the settlement.
Your Daily Blend of Entertainment News
Staff Writer at CinemaBlend.