PlayStation Vue Is Losing Several Major Channels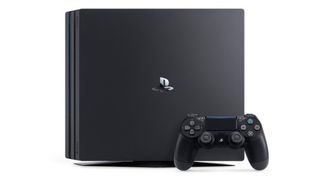 (Image credit: Sony)
The PlayStation Vue was originally supposed to open up the Sony ecosystem into the world of TV on your TV through your PlayStation devices. It was supposed to be Sony's answer to Microsoft's set-top box plans for the Xbox One. Well, the service is gaining some new features and losing several major channels in the process.
According to a post over on the PlayStation Blog by Dwayne Benefield, the VP of the PlayStation Vue brand, the service has added BBC America, NBA TV and VICE to their line-up, along with CBS and Fox set to arrive soon... but they lost all of Viacom's channels in the process, which will go into effect starting November 11th.
The PlayStation Vue owners will no longer be able to view content from Comedy Central, Spike, MTV, VH1, Nickelodeon, TV Land, BET or CMT. No matter what you think about some of those channels, a few of them do have some content that strides across the demographic board, so just about everyone will lose something now that Viacom has been dropped.
The interesting thing about it is that according to Benefield, the reason all Viacom channels have been dropped by PlayStation Vue is because when they were doing evaluations of the Vue's offerings, they "determined" that the bundle of channels from Viacom being removed from the service offerings is what would best allow them to offer customers "compelling value" for the service.
This particular section of the blog could indicate that Viacom may have wanted to renegotiate at a higher price for the bundle of channels, and it likely would have resulted in Sony having to raise the price of the service for customers. When you have a fledgling service trying to really gain a foothold in the content distribution business and you have highly competitive alternatives like Hulu, Netflix and Amazon Prime offering users great content at great values, it was probably a tough decision for Sony to have to give up Viacom in exchange for not having to raise prices further.
They still offer standalone packages for the quality premium channels such as HBO, Showtime and Cinemax for $10 to $15 a month for each channel, but the core of gaining access to 60 channels for $50 a month is actually cheaper than basic cable prices from Comcast. You can gain access to just over 75 channels for $55 a month, and more than 100 channels at $65 a month. Technically the prices aren't bad compared to traditional cable, which have skyrocketed.
However, the pricing may hold a difference value for some consumers now that Viacom and its respective 20+ channels have been taken out of circulation of the PlayStation Vue's offerings. That's a third of the channels for the basic access bundle.
If you don't think losing Viacom is a big deal, there are plenty of people who dropped into the comment section to say how much Nickelodeon meant to them and their kids. There's a lot of people who watched the channel as a family, and now it's no longer going to be part of the line-up.
Some people are saying they're okay with the loss because they weren't big on Viacom's channels anyway, but I'm sure a lot of people are weighing whether they want to pay monthly for a service where some of the content they would view was attached to one of the Viacom channels. Given stiff competition from a number of other streaming media distributors, Sony may have to find an alternative quick, because CBS and Fox may not be enough to stem stragglers who abandon the PlayStation service for greener pastures.
Your Daily Blend of Entertainment News
Staff Writer at CinemaBlend.