How To Unlock All The Characters In Super Mario Run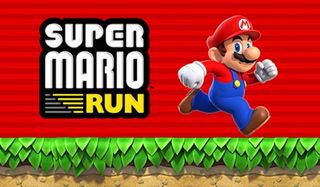 Super Mario Run launched on iOS today, giving folks a chance to see what a runner game through the lens of Nintendo looks like. But the mustachioed plumber isn't the only playable character, as it turns out. There are a handful of other familiar faces to control, and now we have details on how you can unlock them.
As we found out recently, Super Mario Run isn't just about the titular character. You can also unlock extra playable characters such as Luigi, Princess Peach, Toad and Yoshi. Each character can apparently do something a bit unique from the pack, allowing players to more fully explore the mobile game's many runner levels. Along the way, you can power up your character with trademark Mario Bros. items like Mushrooms and Super Stars.
But how, oh how, do you actually unlock those extra characters? Believe it or not, Nintendo isn't asking you for even more money. While a portion of Super Mario Run can be downloaded and played free of charge, the full game will actually set you back $9.99. Nintendo's reasoning has been that you are picking up all of what the game currently has to offer, rather than dealing with timed plays or a complex market system that has you buying multiple forms of currency in order to get the most out of the game. All of the playable characters, though, are free.
According to a recent report from Gamespot, you can unlock the other characters by completing in-game tasks. There are five additional characters in all.
If you want to get Toad, all you have to do is link your Mario Run account to your My Nintendo account. That one, at least, is super easy.
If you want Princess Peach, well you're going to have to put in a little work. Peach can only be unlocked by completing the game's World Tour mode, which includes 24 levels. Do that, and the ruler of the Mushroom Kingdom is all yours.
The remaining characters include Yoshi, Luigi and Toadette. To get them, you'll need to reach certain milestones within the game world. In Mario Run, you can enter the Mushroom Kingdom and enjoy a light world-building component. After you've collected the appropriate number of in-game coins, buildings themed after Luigi, Yoshi and Toadette will become available for you to build. Do that for each character and they're now available across all game modes.
In this world of free-to-play mobile games teeming with microtransactions, it's honestly really refreshing to see a game drop for a reasonable price and, boom, you're good to go. Sure, Nintendo might bring out for-pay DLC somewhere down the line but, for now, all you have to do to get all of the goods in Super Mario Run is play the dang game.
Staff Writer for CinemaBlend.
Your Daily Blend of Entertainment News
Thank you for signing up to CinemaBlend. You will receive a verification email shortly.
There was a problem. Please refresh the page and try again.